LF denies asking Franjieh to mediate dialogue with Hezbollah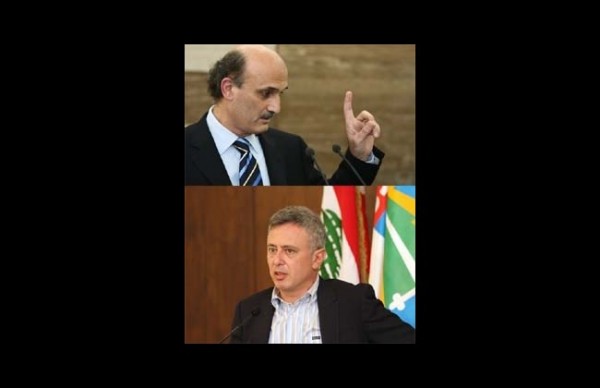 The Lebanese Forces responded to Marada Movement chief MP Suleiman Franjieh on Monday by denying that it had asked him for assistance in mediating dialogue with Hezbollah.
"Franjieh's claim that the LF asked for his help in engaging in serious dialogue with Hezbollah is not true," the LF's media office said in a statement.
"Had the LF had this intention, it would have done it directly and without any help", it said.
Franjieh claimed on Sunday that the LF had proposed to nominate him for the presidency in return for an LF official becoming interior minister, not appointing then Commando Regiment chief Brig. Gen. Chamel Roukoz as army chief and for help in engaging in serious dialogue with top Hezbollah officials.
Roukoz is the son-in-law of former Free Patriotic Movement leader MP Michel Aoun.
Franjieh also told a number of reporters at his residence in Banshie yesterday that he remains a presidential candidate and will only withdraw from the race if former Lebanese PM and Future Movement chief Saad Hariri decided to back Aoun for the country's top post.
Feb 14
In a related development Hariri said Sunday that he will officially announce the nomination of Franjieh for the presidential post during the February 14 commemoration ceremony expected to be held at BIEL, Ad-Diyar daily reported on Sunday.
Hariri's initiative surfaced late last year when he suggested the nomination of Franjieh of March 8 for the presidency. But the nomination has not been officially declared yet.
Lebanese Forces chief Samir Geagea who was the candidate of March 14 was upset about Hariri's initiative and endorsed instead the nomination of Aoun, his long time rival.
February 14 marks the commemoration of the assassination of Saad's dad former PM Rafik Hariri who was killed in a massive bombing in Beirut on February 14, 2005 .
5 Hezbollah operatives were indicted in Hariri's assassination and are being tried in absentia by the Special Tribunal for Lebanon. Hezbollah refused to hand over the 5 suspects to the UN backed court.
Feb 8 session
The 35th parliament session has been scheduled for February 8 to elect a successor to former President Michel Suleiman whose term ended in May 2014, but according to Hezbollah chief Hassan Nasrallah neither Hezbollah MPs nor Aoun's MPs will participate in the parliament session since it cannot guarantee to get Aoun to the Baabda presidential palace .
Several analysts are of the opinion that Geagea's endorsement of Aoun's candidacy and Hariri's endorsement Franjieh's candidacy unmasked Hezbollah's real intentions ; 'Neither Iran nor Hezbollah want a president for Lebanon at this stage 'the analysts asserted.