France, Iran announce $25 billion Airbus deal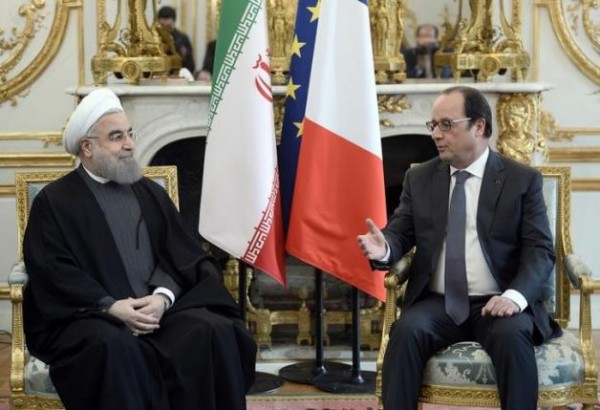 FRANCE agreed on Thursday to sell Iran 118 Airbus aircraft worth approximately €23 billion ($25 billion), according to a memorandum of understanding signed during a visit to France by Iranian President Hassan Rohani.
The deal to purchase 73 long-haul and 45 medium-haul planes, to be finalised once international sanctions against Iran are fully lifted, was signed at a ceremony at the Elysée Palace attended by Rohani and French President François Hollande.
The order includes A380s – the world's largest passenger plane – in a boost for Airbus, which has been struggling to sell them.
The deal covers new aircraft orders as well as "a complete package of cooperation in the civil aviation sector", Airbus said in a statement.
Iran's civil aviation fleet reportedly numbers around 140 aircraft, with an average age of approximately 25 years. The deal should allow Iran to retire planes in desperate need of replacement – the country currently has one of the world's worst air safety records.
"Today's announcement is a first step towards restoring the prestige of the civil aviation sector in the region," said Iran Air's CEO, Farhad Parvaresh.

Raft of deals
The deal was one of several reached during Rohani's official visit to France, which included a joint venture between France's PSA Peugeot Citroen and Iranian automaker Khodro. Under the terms of the agreement, the two firms plan to modernise a factory near the capital Tehran and begin producing cars by mid-2017.
The initial production target is 200,000 vehicles a year and the joint venture will see the production of the Peugeot 208, 2008 and 301 models, with a Peugeot investment of €400 million ($436 million) over five years.
Other deals announced on Thursday included an oil contract with French giant Total and a plan for construction giant Bouygues and Aeroports de Paris (ADP) to expand Tehran's airport.
Rohani's visit to Paris follows Tehran's nuclear accord with six world powers (France, the United States, Britain, Russia, China and Germany) in July that called for a gradual lifting of the international sanctions that have crippled Iran's economy in exchange for Tehran curtailing its nuclear programme.
(FRANCE 24 with AP, AFP and REUTERS)