France to deliver more arms to Lebanon army under the $3 billion Saudi grant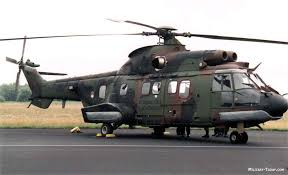 France is expected to deliver more weapons to Lebanon under the  Saudi-financed deal in April this year, one year after the country received the first shipment, As Safir daily reported on Friday.
In April 2015, Lebanon received the first shipment under the  $3 billion Saudi Arabian  grant  aimed at boosting the country's defensive capabilities to combat terror threats, along its northeastern border in particular.
A highly informed French source told As Safir that the last shipment would be made in 2023, eight years after the signature of the initial deal.
France is expected to deliver 250 combat and transport vehicles, seven Cougar helicopters, three small Corvette warships and a range of surveillance and communications equipment as part of the $3 billion modernization program.
The contract also promises seven years of training for the 70,000-strong Lebanese army and 10 years of equipment maintenance.
The source said that Riyadh added new conditions for the delivery of weapons out of fear that sophisticated arms would fall in the hands of Hezbollah, which is widely  considered a terrorist organization
But French officials reportedly  informed Saudi Arabia that Hezbollah is in possession of high-tech weapons and that it does not need the French arms.