Hezbollah's rhetoric does not build a nation…Lebanon is not an Iranian farm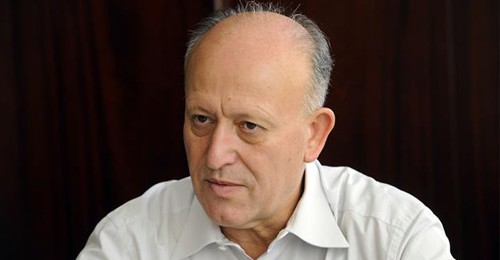 Justice Minister Ashraf Rifi stressed on Thursday that Hezbollah's rhetoric aggravates hostility in the country and does not help in building a nation, Asharq al-Awsat daily reported.
"Hezbollah's logic pushes for more hostility and does not build a country," said Rifi in an interview with the daily.
"Building nations can only succeed when based on preserving the rights of all," he added, expressing regret that "Iran and its allies in the region, like Hezbollah, do not read history to learn their lessons."
"The Lebanese have lived a history of assassinations with Hezbollah. It is unacceptable for the party to reach the limits of determining who has the right to enter the country and who does not," added the Minister.
Hezbollah MP Mohammed Raad had waged a blistering attack on former PM and Future Movement chief MP Saad Hariri without naming him on Monday, saying "those who are suffering from bankruptcy in their exile must not find a place to return to in Lebanon in order to rob the country once again."
"No matter what arms they possess, that does not mean that Lebanon has become an Iranian farm. Lebanon's ineptitude is an Arab one and it will not change," Rifi added.
"Lebanon will never be Persian or any thing else. Some parties seem to be drunk with the ecstasy of their weapons. To those we say, you have crossed all the lines. We are partners in rights and duties, and your weapons will not give you additional capacity to take over the rights of others."