Phalange party questions PM Salam's decision to join the Saudi-led anti terrorism alliance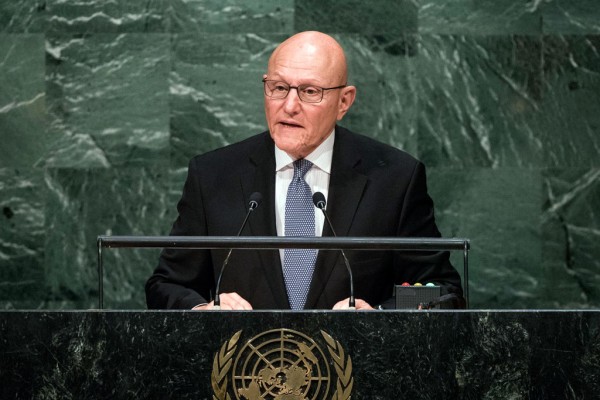 The Phalange Party questioned on Wednesday Prime Minister Tammam Salam's decision to commit Lebanon to joining a Saudi-led anti-terrorism coalition and stressed that it is up to the country's president, cabinet and parliament to decide on such matters of importance
The party "once again asks Prime Minister Tammam Salam to call a cabinet session to address all accumulating and urgent issues, including the debate on Lebanon's official stance on the Islamic anti-terror coalition," said the Phalange party in a statement issued after a meeting for its ministers and MPs.
"The Lebanese state's membership of any foreign coalition, especially a military one, falls under the jurisdiction of the president, cabinet and parliament – according to articles 52 and 65 of the Constitution," the party said.
This development comes after remarks to As Safir newspaper by Salam who stressed that he is "entitled as premier to take a preliminary decision on Saudi Arabia's invitation to take part in this coalition, especially since the cabinet is not holding sessions."
"No one can prevent me from taking a decision that I deem appropriate and I will assume the responsibility of my actions," he declared.
"This does not mean that I am overriding the government that ultimately has the final say and executive role in the matter," he added.
Furthermore, he noted that there are no articles in the alliance that demand that Lebanon take part in military action.
"This does not mean that we cannot present security expertise to the coalition, especially since our security and military agencies are waging an open battle against terrorism," he stated.
Saudi Arabia announced on Tuesday the formation of the Islamic alliance aimed at combating terrorism. It includes 35 countries from across the Muslim and Arab world, except Syria, Iraq, and Iran.
Several Lebanese officials welcomed joining the alliance, while others said that they were not consulted over it.