Hariri, Franjieh decided to continue joint efforts for electing a president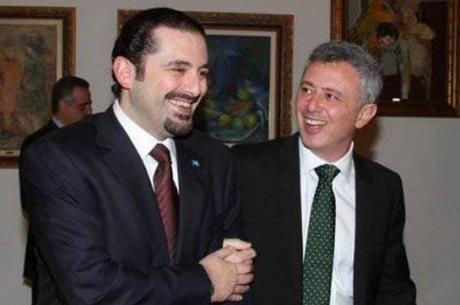 Former Lebanese PM and Future Movement leader MP Saad Hariri held a phone conversation with Marada Movement leader MP Suleiman Franjieh according to Hariri's press office.
"They exchanged points of view on the latest political developments and the ongoing contacts," Hariri's office said.
The two leaders "agreed to continue consultations and carry on with the joint efforts that are aimed at electing a president," the press release added.
This development comes a day after Hariri received a phone call from Lebanese Forces leader Samir Geagea.
Franjieh, a friend and ally of Syrian President Bashar al-Assad, has been proposed as president in a power-sharing deal tabled by Hariri, a Sunni Muslim politician backed by Saudi Arabia.
But Franjieh requires MP Michel Aoun's blessing for the deal to proceed. Aoun, who himself wants the presidency, is seen as vital to the success of any deal due to the support his candidacy enjoys from powerful Shi'ite Muslim group Hezbollah, which is backed by Iran.
Franjieh, visited Thursday, Hezbollah Secretary General Hassan Nasrallah and held a long meeting with him, in the presence of their aides to seek his blessing for the Hariri proposal.
Frnajieh left the meeting with the feeling that Hezbollah will not abandon its support for Aoun as long as the other team does not officially declare its intention to nominate him as their presidential candidate.
One observer told Ya Libnan: " What Nasrallah was trying to tell Franjieh during the meeting, I trust you more than I trust Aoun, but I cannot side with you as long as the offer is verbal. Get the offer in writing and we'll see."
The observer added: "Hezbollah's intentions remain vague and based on current situation in the region it seems doubtful Aoun is its man. Hezbollah has expressed support for Aoun as president, but that was merely to push the general into preventing the election of someone else by not allowing his bloc to vote. Aoun serves only as an obstruction. The party truly knows what to do if it truly wants an election."
Lebanon has been without a president since May 2014 when the term of Michel Suleiman ended without the election of a successor.
A Paris meeting last month between Franjieh and Hariri had triggered intense speculation that a presidential settlement was in the making.