Twin suicide attack rocks Hezbollah stronghold in Beirut, updates, pics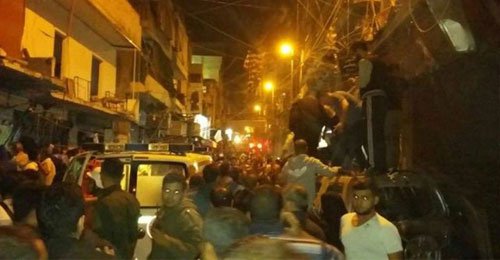 Lebanese officials and state media say a twin suicide attack has struck a Shiite suburb in southern Beirut, killing at least three people.
Security officials say the explosions occurred minutes apart in an area called Burj al-Barajneh during rush hour on Thursday evening. The officials spoke on condition of anonymity in line with regulations.
George Kittaneh, head of the Lebanese Red Cross operations, told Lebanon's LBC television that three people were killed and "many others wounded."
Southern Beirut is a stronghold of Lebanon's militant Hezbollah group that it fighting in Syria along with government forces there. The area has been hit in the past. Sunni militant groups have threatened to carry out more such attacks.
This is a braking news more to follow
Update 1:
Health minister Wael Abu Faour urged the hospitals to receive and treat all those wounded in the bombing at the ministry's expense
Update 2
The death toll has risen to 16 and 40 others wounded Thursday.
"Sixteen people were killed and 40 others injured in the twin Bourj al-Barajneh blasts," Lebanese Red Cross chief George Kettaneh told the National News Agency.
NNA said the attack was carried out by two suicide bombers who blew up their explosive vests in the Ain al-Sikkeh street.
The Internal Security Forces said two men on foot set off suicide vests in front of a shopping center.
Update 3: The death toll has risen to 37 and 180 others wounded Thursday.
All the Lebanese leaders condemned the attacks
Update 3
The death toll has risen to 45 and 200 others wounded Thursday.
One Hezbollah official was reportedly killed in the bombing. He was identified as Hussein Yaghi ( Abu Murtetha)
The Islamic State declared  responsibility for the attack
Update 4:  State Commissioner to the Military Court Judge Saqr Saqr arrived at the site of the Bourj al-Barajneh blast . He said 2  suicide bombers were behind the Bourj al-Barajneh attack and claims of a third one are inaccurate. One  bomb weighed 7kgs and the second weighed 2kgs.
UPDATE 5:
A VDEO OF THE BOMBING

Here are some more pics about the twin suicide bombings that took place today . They were reportedly about 150 meters apart .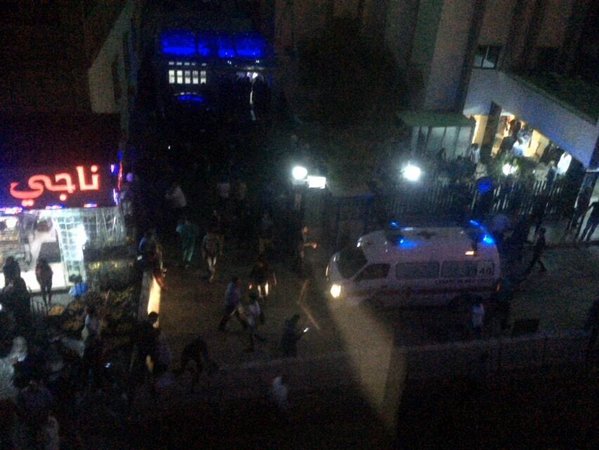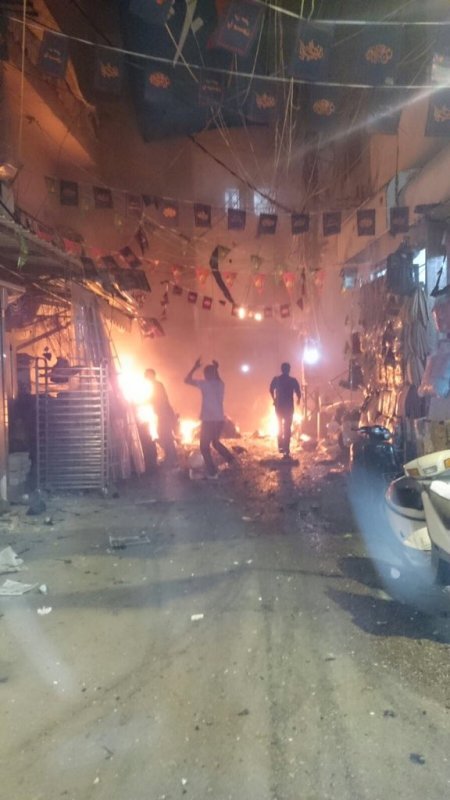 Associated press