2 more Iranian top officers killed in Syria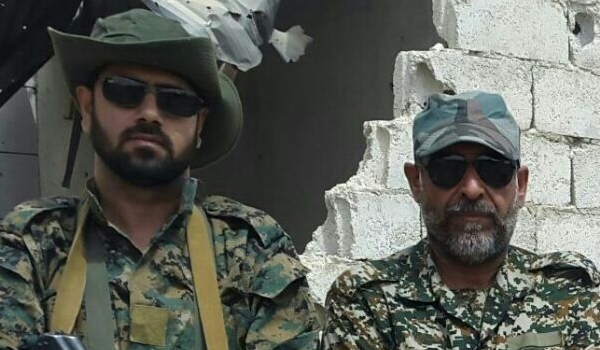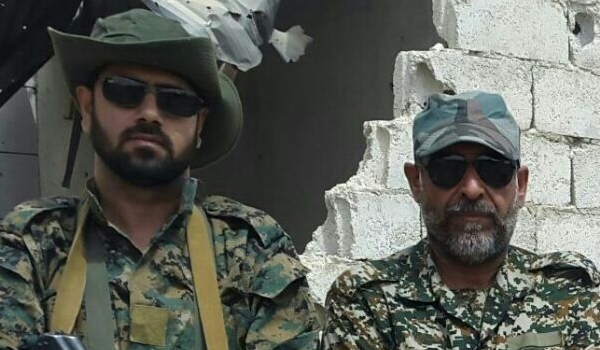 The former head of an elite unit in the Iranian Revolutionary Guard Corps (IRGC) as well as another top general have been killed in Syria, days after one of the country's leading officers was killed in the war-torn country.
"General Farshad Hasounizad, defender of the Sayyeda Zeinab Shrine and former commander of the Saberin Brigade, was killed in Syria," a reporter in the state-controlled Islamic Republic of Iran Broadcasting (IRIB) wrote in a post on his Instagram account Tuesday afternoon.
The Saberin Brigade is a special forces unit of the IRGC formed in 1998 to serve as a quick reaction force to prevent armed infiltration into Iran. The unit has reportedly been deployed in Iraq to fight ISIS.
Hassan Shemshadi also posted that Hamid Mokhtarband had been killed in Syria, explaining that the officer was the former chief-of-staff of the 1st Brigade in Ahvaz, in reference to the 1stBrigade of Iran's crack 92ndArmored Division, which is considered the country's top armored unit.
The Iranian reporter's Instagram posts were picked up by Iranian media outlets, including Basij Press, which noted he was one of the first to break the news of IRGC general Hussein Hamdani's death last week.
Hamdani was one of the IRGC's leading generals and the country's top military advisor in Syria.
IRGC's public relations department said Hamdani had been killed by "members of the ISIS terror group" in Aleppo's northern outskirts, while some statements in the Iranian media as well as pro-Syrian regime outlets said he had died in a car crash.
Hamdani—who commanded the IRGC's Rassoulollah Corps responsible for security in Tehran—played a key role in the Iranian government's suppression of the Green Movement protests that rocked Iran between 2009 and 2010.
In a 2014 article, The Wall Street Journal said that Hamdani was a "recognized authority and strategist in Iran for fighting separatist movements and guerrilla urban war."
The recent spate of Iranian officer deaths, as well as those of Hezbollah commanders, comes after the Syrian regime on October 7 launched a wide-scale military operation in the northern Hama province in a bid to push rebels back in the area as part of a wider strategy focused on securing the frontlines along the government's coastal heartland.
The offensive has been backed by heavy Russian airstrikes, while pro-Hezbollah Al-Akhbar reported Tuesday that IRGC troops would soon begin operations to support the regime.

NOW