Erdogan urges Putin to reconsider bombing campaign in Syria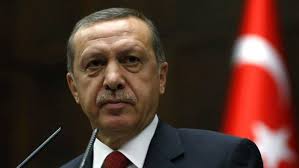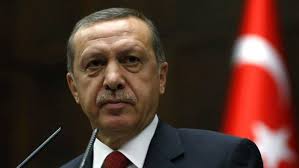 Turkish President Recep Tayyip Erdogan on Saturday urged Russian counterpart Vladimir Putin to reconsider Moscow's bombing campaign in Syria, accusing the Russian military of turning a blind eye to the killing of dozens of civilians.
Speaking in an interview with Al-Jazeera Arabic, Erdogan expressed anger that whereas Moscow had informed Ankara it would be attacking Islamic State (IS) jihadists in Syria, it had in fact targeted moderate Syrian rebels.
"I will definitely speak to Putin… I will express my sadness over this matter," said Erdogan in a transcript of the interview published by the official Anatolia news agency.
"Since we are two friendly countries, I'll ask them to review the steps they have taken regarding this matter and what they have done."
Erdogan complained that as a state with a 911 kilometre (566 mile) border with Syria and hosting almost two million Syrian refugees, it was Turkey who would bear the brunt of Moscow's actions.
"It's us who suffer in the face of the region's problems. Russia doesn't have a border with Syria. I'm troubled by what is happening now."
"We are hosting two million people now. They haven't gone to Russia."
Erdogan added: "I want to understand why Russia is so interested in Syria."
Erdogan said Turkey had "received information" that 65 people had been killed in Russia's air strikes on Syria, without specifying further on how the toll was calculated.
Erdogan said that Moscow had informed Ankara through a letter to its embassy that there would be an anti-IS Russian operation in Syria.
But echoing concerns from Ankara's Western allies, he accused Moscow of carrying out air strikes not against IS but against moderate Syrian forces opposed to the regime of President Bashar al-Assad.
"They are turning a blind eye to the fact that civilians have been killed," said Erdogan.
Russia and Turkey have long been at loggerheads over the crisis in Syria, with Moscow emerging as Assad's key international backer and Ankara urging his ousting as the only solution to the conflict.
Russia says it has launched a campaign against "terrorist" groups in Syria including IS but also its jihadist rival, Al-Qaeda's Syrian affiliate Al-Nusra Front, and other groups.
FRANCE24/AFP