Berri may postpone dialogue session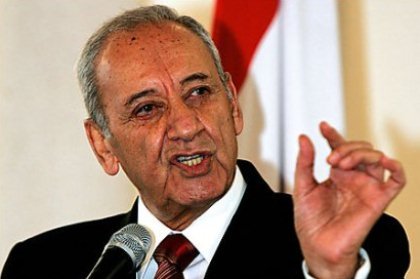 Lebanon Speaker Nabih Berri may reportedly postpone the upcoming all-party talk that  are scheduled for October 6, 7, and 8, since the  necessary conditions to hold new national dialogue session ado not exist  al-Joumhouria  daily reported on Saturday.
"The upcoming hours will be decisive in determining whether they will be held or not," al-Joumhouria added .
On Tuesday, Free Patriotic Movement leader MP Michel Aoun threatened to suspend his party's participation in the talks in the wake of media reports that he had agreed to a settlement over the appointments file.
"We will no longer attend the national dialogue sessions if the situation persists," he  declared.
Ministers representing Aoun have been boycotting cabinet sessions over their insistence to agree on a working mechanism for the government in the absence of a president.
Their boycott has paralyzed the cabinet, adding to the country's woes, which started with the  presidential vacuum  following the end of President Michel Suleiman's six-year tenure in May 2014.
The parliament failed again this week and for the 29th time to elect a president
The Parliament has also been paralyzed. The last time it was able to hold a meeting was when MPs extended their own term last November.