Russia closes airspace to Ukraine airlines in tit-for-tat move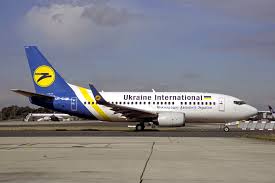 Russia on Monday said it would close its airspace to Ukrainian airlines from October 25 in reprisal for a ban that Ukraine has slapped on two Russian firms.
Acting on instructions from Russian Prime Minister Dmitri Medvedev, the federal transport agency "has been asked to inform (Ukrainian) air companies providing flights to Russia that they will be forbidden to use Russian airspace from October 25," the official Tass news agency said, quoting a transport ministry spokesman.
The measure is in response to a decision by the Ukrainian authorities last week that banned the Russian companies Aeroflot and Transaero from flying into the country, also from October 25.
Russian transit flights will also be banned if the aircraft carry military personnel or dual-use goods, under the decision announced in Kiev.
The move — aimed at punishing Russia for its annexation of Crimea and alleged support for ethnic Russian rebels in eastern Ukraine — was branded by Moscow as an "act of madness."
On September 16, Ukrainian President Petro Poroshenko expanded a list of sanctions against Russian companies and individuals, targeting 400 officials and 90 companies.
FRANCE24/ AFP