Protesters tell energy ministry: 'We can no longer afford 2 bills'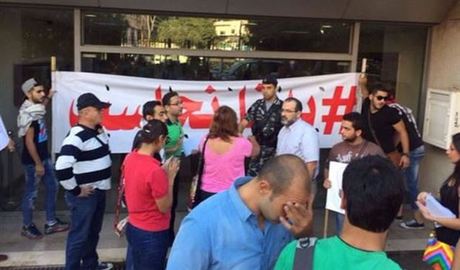 Activists from "We Want Accountability" movement and security forces clashed on Tuesday near an  entrance of the  Energy Ministry after the protesters blocked  the   main entrance .
The demonstrators stressed they want accountability.
The clash caused the glass door of the main entrance to be broken.
"We are not here to break anything," said one of the protesters, adding that a policeman broke the glass after he tried to block the entrance.
"We will hold more protests but we will not say where," he told MTV.
"I am here today to tell Lebanese officials that we will hold them accountable," said another protester.
"We can no longer afford two bills," she said.
Lebanon suffers from severe power blackouts  and the people have to either buy own power generating sets or  purchase electricity from private individuals or firms having  these generator sets .