Salam's call for a cabinet session signals Future's approval of military promitions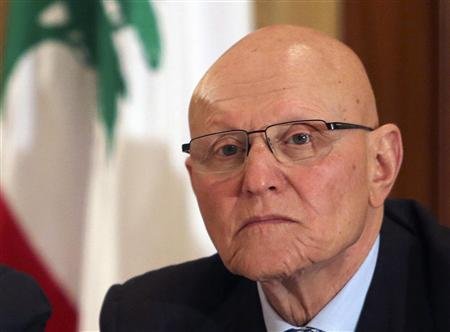 Prime Minister Tammam Salam's call   for a cabinet session  this Friday after returning from New York  signals that  the Future  Movement has approved a proposal for the government to approve military promotions, a step forward to resolve the cabinet crisis over the issue which is a key demand of Change and Reform bloc chief MP Michel Aoun.
As Safir daily reported that Speaker Nabih Berri, who heads Amal Movement, Aoun, Progressive Socialist Party chief MP Walid Jumblatt and the leadership of Hezbollah have already approved the proposal.
But according to As Safir, the Phalange  Party and the ministers representing former President Michel Suleiman have not yet given their green light to the promotions.
As Safir daily also said   Tuesday that the Future  Movement  added a condition on the promotions, calling for the appointment of a new director-general and a new command council for the Internal Security Forces.
The proposal also includes the promotion of three officers – a Maronite, a Sunni and a Shiite – from the rank of brigadier-general to major-general.
The post of Commando Regiment chief Brig. Gen. Chamel Roukoz, who is Aoun's son-in-law, would be decided by army chief Jean Kahwaji after he gets promoted to the rank of major-general, said As Safir.
 Salam  is currently in New York where he is attending the General Assembly session.