PM Salam tells UN: Lebanon spending third of GDP on Syrian refugees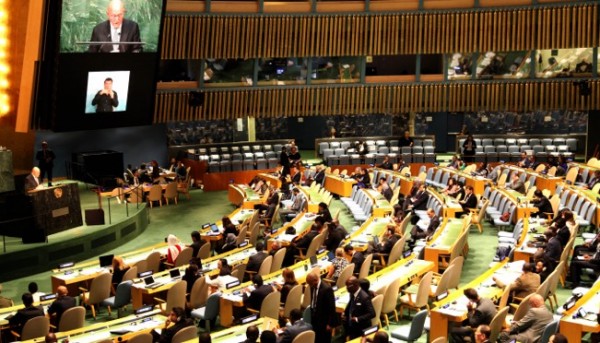 Lebanon's prime minister tells the United Nations that the Syrian refugee crisis is costing his tiny country one-third of its gross domestic product and strangling development.
Tammam Salam says the Syrian civil war and fleeing refugees "is one of the greatest development challenges" facing Lebanon. The Mediterranean country has become home to more than 1.5 million Syrian refugees — over da third of Lebanon's native population.
Salam spoke at the U.N. summit gathering after adoption of sweeping new global development goals.
Lebanon "is bearing the brunt of the mass displacement" of Syrians, Salam said in a stark report on the impact of the Syrian crisis on Lebanon's health care, education, sanitation and security resources.
More than 4 million Syrians have fled to Jordan, Lebanon, Turkey, Iraq and Egypt since the conflict in their homeland erupted in 2011.
ASSOCIATED PRESS