Egypt summons UK ambassador over criticism of AlJazeera trial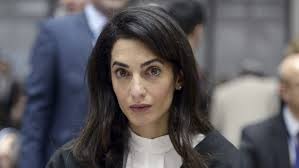 Egypt's foreign ministry summoned the British ambassador over comments he made on an Egyptian court's decision to hand down prison sentences for three Al Jazeera journalists, state television reported on Sunday.
After the court on Saturday sentenced the journalists to three years imprisonment for operating without a license, British Ambassador John Casson suggested that Egypt's stability should be built on freedom of the press and freedom of expression.
Pardon
The 3 men are now seeking a pardon from el-Sissi, who has personally expressed regret over the long-running trial and the damage it has done to Egypt's international reputation — saying it would have been better to simply deport the journalists. Al Jazeera said it will also appeal the verdict, once the court releases its full ruling in the next 30 days.
Canadian national Mohammed Fahmy, Australian journalist Peter Greste and Egyptian producer Baher Mohammed's case had embroiled their work into the wider political conflict between Egypt and Qatar, where Al-Jazeera is based, following the 2013 military ouster of Islamist President Mohammed Morsi.
The verdict comes just weeks after el-Sissi issued a new anti-terrorism law, which sets a sweeping definition for who could face a harsh set of punishments, including journalists who don't toe the government line. The new law, like Saturday's verdict, has drawn criticism from diplomats, press freedom advocates and human rights organizations.
Greste, who was deported from Egypt in February, said he believed an Egyptian appeals court would overturn the verdict, and called on el-Sissi to pardon him and his colleagues. Fahmy and Mohammed, both on hand for Saturday's hearing, were immediately taken away by police after the hearing.
"In the absence of any evidence of wrongdoing, the only conclusion that we can come to is that this verdict was politically motivated," Greste told reporters in Sydney on Sunday. "President Sissi now has an opportunity to undo that injustice. The eyes of the world are on Egypt."
Mostefa Souag, Al-Jazeera's acting director-general, also criticized the verdict, saying it "defies logic and common sense."
"The whole case has been heavily politicized and has not been conducted in a free and fair manner," Souag said in a statement. "There is no evidence proving that our colleagues in any way fabricated news or aided and abetted terrorist organizations and at no point during the long drawn out retrial did any of the unfounded allegations stand up to scrutiny."
Judge Hassan Farid, in his ruling, said he sentenced the men to prison because they had not registered with the country's journalist syndicate. He also said the men brought in equipment without security officials' approval, had broadcast "false news" on Al-Jazeera and used a hotel as a broadcasting point without permission.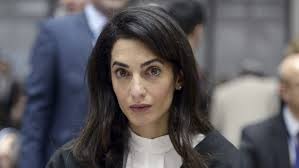 Human rights lawyer Amal Clooney, who represented Fahmy on Saturday, said she would be meeting with Egyptian officials later in the day along with Canadian Ambassador Troy Lulashnyk to press for a presidential pardon.
"The verdict today sends a very dangerous message in Egypt," Clooney said. "Journalists can be locked up for simply doing their job, for telling the truth and reporting the news. And it sends a dangerous message that there are judges in Egypt who will allow their courts to become instruments of political repression and propaganda."