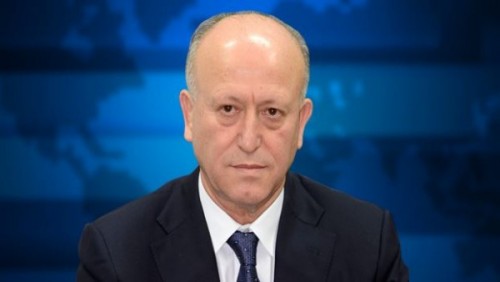 Here are the latest updates on current issues in Lebanon.
You Stink campaign
All eyes are on what is going to happen Saturday during the You Stink protest
"We Want Accountability" campaign members distributed fliers which called for massive participation in the "You Stink" campaign's protest scheduled for Saturday 6:00 pm at the Martyrs Square, NNA reported.
Lebanon Justice Minister Ashraf Rifi accused the Free Patriotic Movement of taking political advantage of You Stink" campaign and Hezbollah of infiltrating the protests by sending the " Saraya al-Muqawama ( resistance ) elements to stir riots."
Arsal residents were surprised yesterday to see piles of garbage dumped in their town . They reportedly estimated that at least 8 large trucks of garbage dumped there. They called upon the security services to disclose the identity of the party that is dumping the garbage in the village, NNA reported.
Bkirki sources told al Jamhouriyeh newspaper : We bless the uprising , on condition that it is not destroyed by infiltrators
Reconciliation
Speaker Nabih Berri has said that he urged Prime Minister Tammam Salam to procrastinate in calling for another cabinet session to "give a chance for reconciliation" among the bickering parties.
Berri's media office said Thursday that he telephoned Salam asking him to wait before inviting the government to convene to give a chance to consultations after Free Patriotic Movement, Hezbollah, Marada Movement and Tashnag party ministers boycotted the session.
Despite the boycott, the cabinet took important decisions, including the payment of the salaries of civil servants and the authorizing to the finance ministry to issue Eurobonds.
FPM leadership
In a poetic speech, FM Gibran Bassil detailed his plans and vision for the future of the FPM.
"The General will remain the movement's temporal and eternal leader." He said in reference to his father-in-law General Michel Aoun.
"I won by acclamation, but remember acclamation is a form of democracy," Bassil said, addressing FPM members at the Conference Palace in Dbayyeh after his list won uncontested and became the new FPM leader to replace Aoun .
Former minister Mario Aoun told VOL radio station 100.5 that the former FPM leader will hold a press conference today during which he will present a road map for resolving the presidential issue .
Thursday's Cabinet meeting
The Cabinet approved the payment of public sector wages and a number of other bills yesterday , despite a boycott by Hezbollah and its main Christian ally the Free Patriotic Movement, Information Minister Ramzi Joreige announced
In addition to the wages payments, the session approved five other bills:
– tasking the ministers of transportation and justice to hire a legal firm to defend Lebanon against a lawsuit by a foreign air line
– tasking Interior Minister Nouhad Mashnouk to contact municipalities over their potential role in a solution to the garbage crisis
– approving a number of donations to state institutions
– issuing Eurobonds
– transferring owed funds to municipalities..
Mediation
Health Minister Wael Abu Faour said on Friday night that "work is underway to activate the Cabinet's work, Parliamentary legislations and the election of a President".
"we believe that we can reach exit solutions that would protect us from rifts paralysis of the institution", the minister stressed.
His comments followed his meeting with "Change and Reform" bloc chief, MP Michel Aoun, at the latter at his residence in Rabieh
The minister said that this visit came upon a request from PSP chief Walid Jumblatt to mediate the current political impasse.
This error message is only visible to WordPress admins
Error: No connected account.
Please go to the Instagram Feed settings page to connect an account.