A massive truck bomb explosion rocks Baghdad kills 62 people , update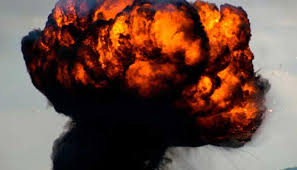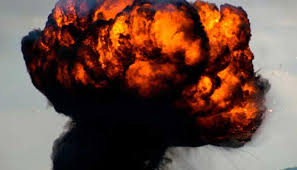 A massive truck bomb ripped through a popular Baghdad food market in a predominantly Shiite neighborhood in the early morning hours on Thursday, killing at least 62 people, police officials said.
The truck detonated in the Jameela market in the Iraqi capital's crowded Sadr City neighborhood shortly after dawn, according to two local police officers. They also said that at least 89 people were wounded in the attack.
Residents of the Shiite community rushed to help the victims, carrying corpses in garbage bags and sending the wounded to local hospitals in ambulances or in personal cars. The blast incinerated much of the market, leaving charred wooden market stalls and scattering fruits and vegetables far around it.
Fire trucks and ambulances rushed to the scene and fire men were dousing the still-smoldering complex with water long after the explosion.
"On Thursdays the market is especially crowded because people come from the other provinces to stock up on food for the weekend," one of the officers said.
He said the truck that set off the explosion was a refrigeration truck, so it was impossible to distinguish it from other trucks delivering produce to the market.
Four hospital officials confirmed the casualty figures. All officials spoke on condition of anonymity because they are not authorized to speak to the media.
No one immediately claimed responsibility for the attack, but Islamic State militants commonly target military checkpoints or predominantly Shiite neighborhoods such as Sadr City, with the goal of sending a message to the Shiite-dominated government in Baghdad.
While near-daily attacks are common in the capital, death tolls have rarely reached this level for a single attack since the height of the country's brutal sectarian bloodletting in 2006 and 2007.
The Sunni militant group currently holds territory in about a third of Iraq. They view Shiite Muslims, as well as other religious minorities, as apostates.
When they launched their major onslaught across northern Iraq last year, they vowed to continue on to Baghdad. But a mobilization of volunteer Shiite fighters deterred any significant attacks on the capital.
Last month, the militant group targeted a popular market in the eastern province of Diyala, killing more than 115 people in one of the worst-single attacks to tear through the country in a decade.
UPDATED
ISLAMIC STATE claimed responsibility for the attack.
Death toll rose to 62 from 58
ASSOCIATED PRESS