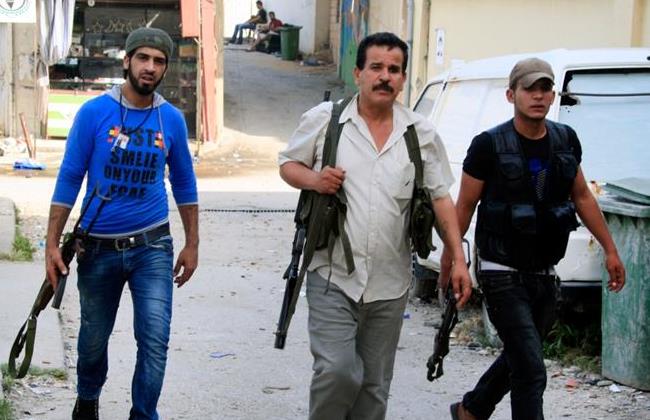 Lebanese security officials say gunmen have ambushed and killed a Palestinian official in a refugee camp in southern Lebanon.
They say Abu Mohammad Talal al-Ordoni , a senior security official with the mainstream Palestinian Fatah movement, died Saturday in a hail of gunfire along with his bodyguard after they were intercepted by the gunmen near the Nidaa hospital in a neighborhood of the camp.
Lebanese security officials say Islamic extremists in the camp were likely behind the assassination Saturday. They spoke on condition of anonymity because they were not authorized to give official statements.
The assassination triggered heavy gunfire inside the camp, which could be heart in the southern port of Sidon.
Assassinations are common in Ein el-Hilweh, Lebanon's largest Palestinian refugee camp and a haven for militants and fugitives.
Tensions in the camp
Tensions were high in the Palestinian refugee camp of Ein el-Hilweh on Saturday following news of the assassination of the Fatah official , Voice of Lebanon radio (93.3) on Saturday.
VOL said that the official was killed by the Jund al-Sham group.
Supporters of Fatah soon opened fire in the air upon hearing the news of his death.
Jund al-Sham has yet to claim responsibility for the assassination, but VOL identified al-Ordoni's shooter as Bilal Badr, a member of the group.
Badr was wounded in the assassination and he is in critical condition, added the radio station.
The details of the assassination have not been disclosed.
Meanwhile, Fatah commander Munir al-Maqdah condemned the assassination, saying: "Some sides do not want security and stability in Ain el-Hilweh."
"We will strike down with an iron fist those who tamper with our security," he declared according to VOL (100.5).
In May 2014, al-Ordoni survived an attempt on his life in Ein el-Hilweh in southern Lebanon.
Ein el-Hilweh , the largest Palestinian camp in the country, is home to about 50,000 refugees and is known to harbor extremists and fugitives.
By long-standing convention known as the Cairo accord , the Lebanese army does not enter the country's 12 refugee camps, leaving security inside to the Palestinians themselves.
AP/ agencies