Top ISIS leader killed in Afghanistan strike, report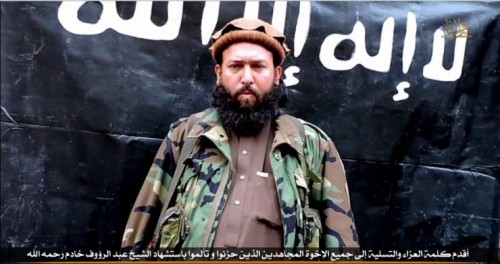 The top Islamic State leader in Afghanistan and Pakistan has been killed in a suspected U.S. drone strike in eastern Afghanistan, Afghan intelligence officials said Saturday, the latest in a series of American air assaults against militants in recent days.
This is not the first time Hafiz Saeed Khan — a former Pakistani Taliban commander who pledged allegiance to the Islamic State in January — has been reported killed. If true, it could represent a major blow to the radical Syria-and-Iraq based Islamists' ambitions of establishing a strong presence in Afghanistan and Pakistan, an area they call Khorasan.
Khan, who is from the Orakzai tribe in Pakistan, was killed Friday in the Achin district of Nangahar Province, said Asib Sediqqi, a spokesman for the National Directorate of Security, Afghanistan's intelligence agency.
WASHINGTON POST