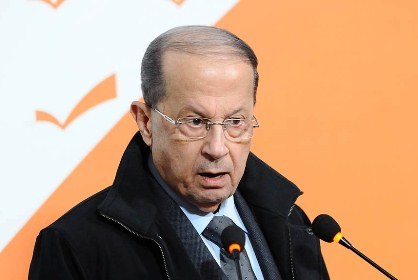 Free Patriotic Movement leader MP Michel Aoun denied reports that he had proposed the establishment of a federal system in Lebanon, reported al-Akhbar newspaper on Saturday.
He told the daily: "The problem with the Lebanese is that they do not read."
"I did not demand a federal system, but it was imposed on them," he explained.
"The Lebanese people will prevent such a development," he added.
Moreover, Aoun stressed that he "represents the Maronites in Lebanon and forced to defend their rights."
Meanwhile, Secretary of Aoun's Change and Reform bloc MP Ibrahim Kanaan told the daily: "The FPM did not propose the establishment of a federal state."
"They forced us to make such a suggestion," he said.
"Whoever said that the elimination of the Taef Accord would lead to a federal state?" he wondered.
In an interview with As Safir newspaper on July 3, Aoun announced his backing for the creation of a federal system in Lebanon despite the objection of his rivals.
"If married couples disagree, they resort to divorce. We don't want divorce but we propose federalism that is based on a centralized government," he told the daily at the time.
On July 1, Progressive Socialist Party chief MP Walid Jumblat remarked to local media: "It is impossible to have a federation in Lebnaon."
"The Taef Accord is the only guarantee for Lebanon's Christians," Jumblatt said.
"Let them drop the issue of federation and confederation and let us protect the country together," Jumblatt added.
This error message is only visible to WordPress admins
Error: No connected account.
Please go to the Instagram Feed settings page to connect an account.