Israeli troops stole a herd of cattle but failed to abduct 3 Lebanese shepherds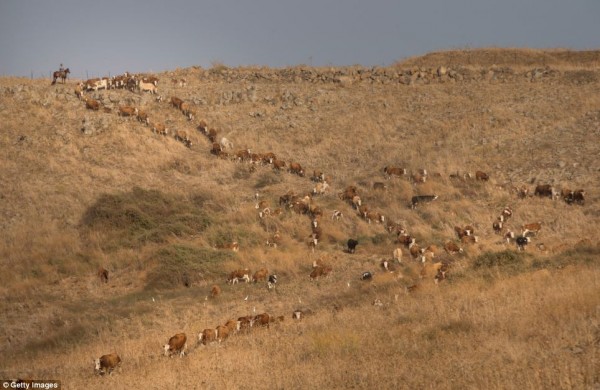 Israeli troops stole a herd of cattle Sunday after failing in their attempt to   abduct 3 Lebanese  shepherds in the outskirts of the southern town of Shebaa inside Lebanese territory, National News Agency ( NNA) reported on Sunday .
"An Israeli infantry force crossed the border this afternoon in the Jabal al-Zalqa area in the outskirts of the town of Shebaa, where it tried to kidnap a number of shepherds who eventually managed to escape," NNA said.
After their botched attempt, the soldiers stole  a herd of cattle and took it to the occupied Shebaa Farms, NNA added.
The  3 shepherds  were identified by Hezbollah's mouthpiece Al Manar   as as Mohammed Hashem, Youssef Zahra and Khodr Nabaa.
This is not the first time Israel tries to abduct Lebanese shepherds
On June 1, a Lebanese shepherd escaped an abduction attempt by Israeli troops in a nearby area.
In April, Israeli troops made an incursion into Lebanese territory in a bid to abduct a shepherd but the attempt was foiled by the Lebanese man's dog.