Conflicting reports about the fate of Lebanese in Syria's Tadmor prison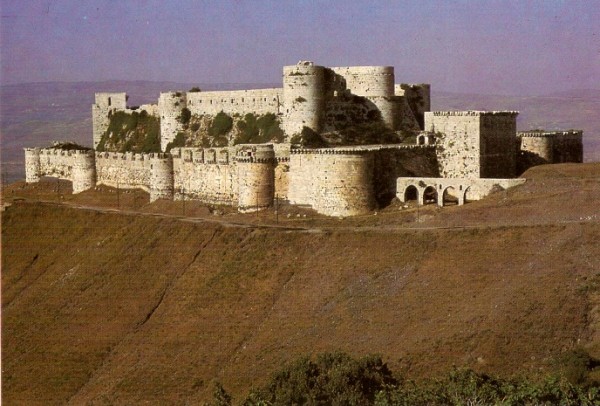 Interior and Municipalities Minister Nouhad al-Mashnouq denied Thursday having any information regarding the report, which stated that the Islamic State had freed Lebanese detainees from Syria's Tadmor prison, stressing that he is following up on the case.
For her part, head of the Committee of the Families of the Kidnapped and Disappeared in Lebanon, Wadad Halawani told LBCI the aforementioned report was inaccurate and has yet to be verified.
Civil society activist, Ahmad al-Ayyoubi had told Sky News Channel that Lebanese detainees at Tadmor prison had come under the control of the Islamic State and were released, noting that they may have headed for Turkey.
In response, Minister al-Mashnouq's media office said that al-Ayyoubi is not an official source of information, but had in the past conducted negotiations and contacts between the minister and religious parties to support civil peace in the northern city of Tripoli.
Reports emerged earlier via Twitter stating that the Islamic State had freed 27 Lebanese nationals from Syria's notorious government-run Tadmor prison, including 5 Christians who have been detained for over 35 years.
Palmyra jail, which is commonly called Tadmor Prison after the Arabic name for the heritage city, has a notorious reputation stretching back decades in Syria.
Tens of thousands of Syrian political prisoners and common criminals served time in the desert jail, which is located along the eastern edge of Palmyra near the city's airport.
Not only were Syrians incarcerated in the facility, but a number of Lebanese men who were kidnapped during their country's 1975-1990 Civil War.
On June 27, 1980, the Syrian regime's Defense Brigades stormed the facility and killed approximately 1,000 detainees after a failed assassination attempt against then President Hafez al-Assad.
The prison was closed in 2001, but reopened ten years later at the advent of the Syrian uprising to host hundreds of anti-regime detainees.
Lebanese Forces leader and presidential candidate Samir Geagea " urged the Lebanese government on Saturday to contract the governments of Turkey and Qatar to gather accurate information on the whereabouts of the Lebanese that were in the Tadmor jail and not leave the people of the missing and prisoners prey to gossip and rumors from all sides."
YL with LBCI /NOW