Lebanon PM calls for wisdom: "Disputes could lead to more unwanted clashes"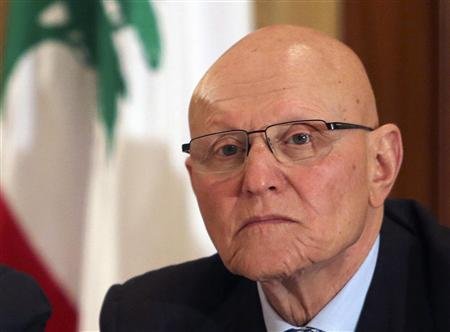 Prime Minister Tammam Salam urged all parties in Lebanon to be "wise and confront the difficult situation that the country is witnessing ," expressing concern over the escalation of dispute between the country's different factions, which could paralyze the government.
Disputes "could lead to more unwanted clashes," he told As Safir daily in a report published on Monday.
The prime minister hoped that the dialogue between different parties would help limit the tension.
Speaker Nabih Berri has been hosting Future Movement – Hezbollah dialogue talks at his residence since last December in order to limit the strain between the country's Sunni and Shiite sects.
But their war of words has recently escalated over the Saudi-led coalition's airstrikes against the Iranian backed Shiite Houthi rebels in Yemen.
"The growing sectarian rhetoric between Sunnis and Shiites is worrying," Salam told As Safir.
Officials from the Free Patriotic Movement and the Lebanese Forces have also been holding talks to set the stage for a meeting between the leaders of the two parties MP Michel Aoun and Samir Geagea.
Commenting on the boycott of the Christian blocs of a parliamentary session that Speaker Nabih Berri intends to call for, Salam described it as "dangerous," saying a solution should be found for it.
Christian MPs have threatened to boycott the session, some claiming that parliament should only meet to elect a president, while others wanting to add more draft-laws to the agenda.
The Lebanese parliament failed last week and for the 22nd time in a row to elect a president to replace Michel Suleiman whose term ended on May 25.
As in the past sessions the parliament was unable to reach a quorum because the Iranian backed Hezbollah militant group and its ally Aoun's Change and Reform bloc MPs boycotted the sessions.
The vacuum at the presidential palace has had crippling effects on the parliament and the cabinet.