Several Hezbollah fighters killed in Yemen, while helping the Shiite Houthi rebels, report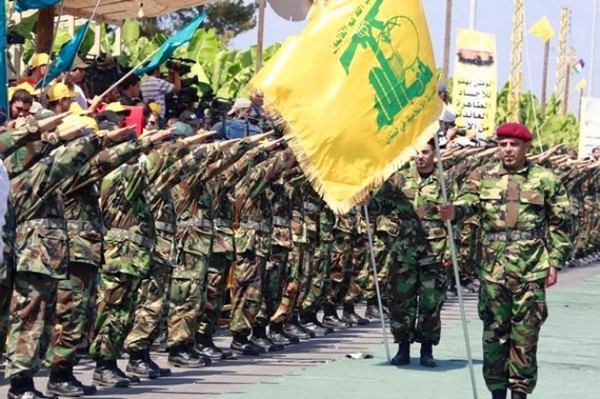 Hezbollah and Iran's elite Revolutionary Guards are reportedly engaged in battles alongside the Shiite Houthi rebels in Yemen, al-Mustaqbal newspaper reported on Saturday.
According to the daily, several Hezbollah Shiite fighters have been killed as the coalition of largely Sunni Muslim countries led by Riyadh has been hitting Houthi rebels in Yemen with air strikes in a bid to restore the government of ousted President Abedrabbo Mansour Hadi.
Saudi Arabia has vowed to bomb the rebels, who it says are backed by Tehran, into surrender to prevent them establishing a pro-Iran state at its doorstep.
Sources told al-Mustaqbal daily that Hezbollah's involvement in battles in Sanaa is "possible as several of its fighters and experts, who hold the Lebanese nationality, were in Yemen's Sanaa before the rebels seized swathes of territory in Yemen since they entered Sanaa last September.
The sources stressed that Hezbollah and Iran's presence in Yemen isn't a secret, pointing out that several military experts have been sent to aid the Houthis.
"The military experts entered Yemen by using fake identification papers," the sources continued.
BBC Arabic reported on March 27 that Qassem Suleimani the head of the Qods Force, the foreign arm of Iran's Revolutionary Guards Corps who has been heading up the Iranian and Iraqi Shiite militia attack against the Islamic state in Tikrit was dispatched by the Islamic Republic of Iran to Yemen reportedly to help organize the Shiite Houthi rebels following the Saudi-led airstrikes .
Hezbollah was established in 1982 by the Qods Force. Suleimani has reportedly become the de facto leader of all Shiite militias fighting in the middle East , including Hezbollah .
Yemen has slid deeper into turmoil after a Saudi-led air campaign began on March 26 to push back the Iran-backed Shiite Houthi rebels advance after they forced President Abedrabbo Mansour Hadi to flee the country.