Future Movement to continue dialogue with Hezbollah despite war of words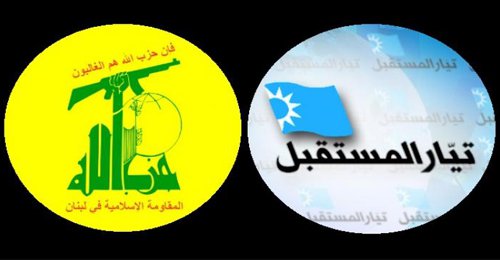 Nader Hariri, the adviser of former Lebanese PM and Future Movement leader MP Saad Hariri, reportedly contacted Speaker Nabih Berri's aide Finance Minister Ali Hassan Khalil to confirm that dialogue with Hezbollah will not be suspended.
According to a report by al-Hayat daily published on Saturday, Khalil briefed Berri on the telephone conversation with Hariri as the speaker was contacting Hezbollah's leadership to tackle the tension between the two parties.
Berri on Friday denied media reports claiming that the Future Movement is mulling to suspend talks after the war of words with Hezbollah officials.
The speaker stressed on Friday Friday that dialogue between the rival two parties will continue, pointing out that the upcoming session will remain on schedule.
"Dialogue will continue and will continue to achieve Lebanon's best interest," Berri was quoted as saying.
Sources told the newspaper that Berri is seeking to defuse tension between the two parties after they were engaged in a war of words over the Saudi role in Yemen.
Berri has been hosting the Future Movement – Hezbollah talks since December to defuse sectarian hostility linked to the war in Syria.
The upcoming session is set to be held on April 14.
Hariri on Wednesday had slammed Iran's expansionist plans in the region and attempts to link Lebanon to the neighboring conflicts, in direct response to a speech by Hezbollah chief Hassan Nasrallah. Hariri also defended Saudi Arabia's role in protecting Yemen.
Hariri's statements prompted Hezbollah's parliamentary bloc chief MP Mohmmed Raad to condemn the remarks against the criticism directed to Saudi Arabia, saying that linking Iran to the developments in Yemen and Lebanon are a "major mistake."
Iran has been denying any role in Yemen, while the US has confirmed it . Several Hezbollah fighters were reportedly killed inYemen while fighting alongside the Iranian backed Houhi rebels.