Hôtel-Dieu Hospital is back in Business with Lebanon government , says health minister
Lebanon's Ministry of Health reinstated Friday its contract with the Hôtel-Dieu de France Hospital in Ashrafieh, two weeks after it it terminated it for its refusal to carry out an operation for a disabled patient.
In a statement, the ministry said the hospital's directors met with ministry officials and pledged to "fully abide by the contract's terms "
Health Minister Wael Abu Faour said on February 21 that the contract was terminated after the hospital "violated its contract by refusing to carry out the treatment of a patient who carried a government disability card."
"A young woman named Aya, who is a poor orphan, had been trying to be admitted to the hospital for surgery since last week," and aide of Abu Faour was quoted as saying . "Hotel Dieu rejected the ministry's calls to admit the patient, and its contract was thus terminated."
"What is the use of the contract when the hospital does not respect it?" He said.
The patient was neither covered by the National Social Security Fund nor a private insurance company, meaning she had the right to health ministry medical coverage.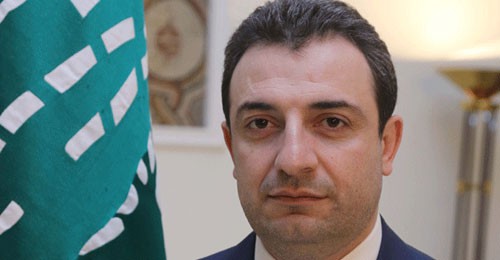 Abu Faour warned last month all hospitals against rejecting patients covered by the ministry.
In January Abu Faour also terminated the ministry's contract with Al-Hayat Hospital in Beirut's southern suburbs over the hospital's "poor dealings with patients."
Hôtel-Dieu's contract is reportedly worth billions of Lebanese pounds annually.
The Hospital is considered one of Lebanon's most prestigious in Lebanon