Putin tells Obama to treat Russia as its equal in New Year message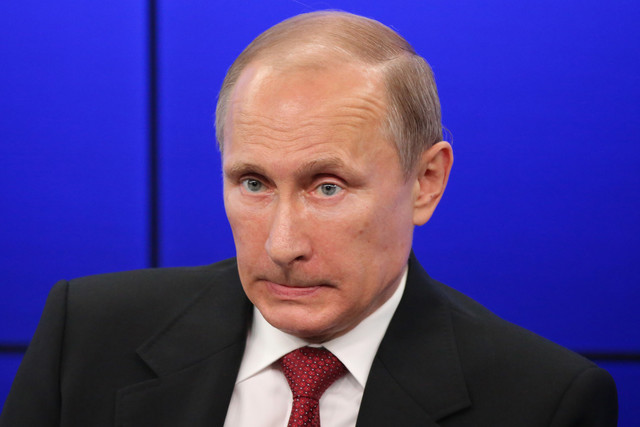 President Vladimir Putin said in a televised New Year's address that the "return home" of Crimea to Russia would be remembered as an important epoch in Russian history.
"Love for one's motherland is one of the most powerful and uplifting feelings. It manifested itself in full in the brotherly support to the people of Crimea and Sevastopol, when they resolutely decided to return home," Putin said of Ukrainian peninsula that Russia annexed in March.
The US and the European Union reacted to Russia's disputed annexation of Crimea by slapping economic sanctions on Moscow.
Along with the dramatic collapse in oil prices, the sanctions have tipped Russia's economy towards recession. Russian gross domestic product shrunk in November for the first time in five years, and its government has predicted the country's economy will shrink by 0.8% in 2015.
The Kremlin published a series of New Year's messages on Wednesday featuring Putin.
In one message delivered to US President Barack Obama, Putin called for the US to approach work with Russia on equal terms, in a bid to maintain peace and international stability.
IB Times