Lebanon's former prime minister Omar Karami dies at 80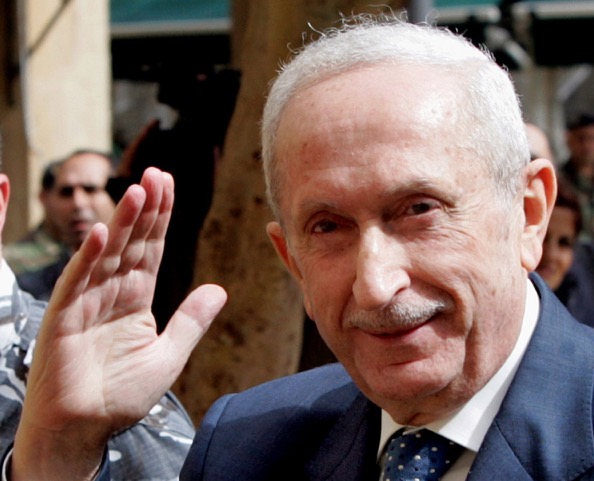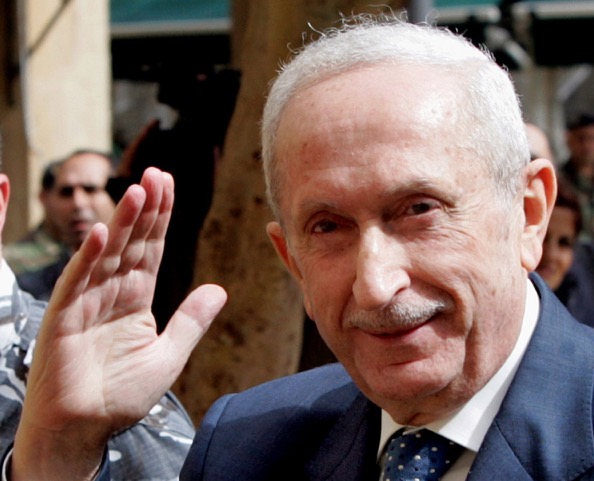 Omar Karame, Lebanon's first post-war prime minister and a staunch ally of the Syrian government, has died at the age of 80, his family announced on Thursday.
"With great sadness… the Karame family announces the death of the great Omar Abdel Hamid Karame," they said in a statement.
Family sources said Karame had died of stomach cancer.
His health had been deteriorating for the past two years, and he was admitted to the American University Hospital a month ago, falling into a coma a few days before his death.
Karame came from a Lebanese Sunni political dynasty — his father Abdul Hamid Karami was one of the architects of Lebanon's independence in 1943 , Karami's elder brother Rashid was a long-serving prime minister until his assassination in 1987.
He served as prime minister twice. .
But both his terms ended with him resigning under public pressure.
His first term began in 1990, and was marked by the huge challenges of rebuilding the country after its 15-year civil war.
He stepped down in May 1992 after massive protests against rising living costs caused by the collapse of the Lebanese pound against the dollar.
He was succeeded by Rafik Hariri, a billionaire who orchestrated massive reconstruction projects throughout Lebanon.
Karame's second term began in 2004, but he was forced to resign the following year after the assassination of Hariri.
Hariri's death provoked a political firestorm in Lebanon, including accusations that Syria's government was involved in the murder.
Karame was a longtime ally of the Syrian regime and was accused of subservience to President Bashar al-Assad.
He was educated in Cairo, and was married with four children, including son Faisal, a former minister.
Omar Karami is survived by his wife Mariam and four sons and daughters.
3 day mourning

The office of Prime Minister Tammam Salam said a three-day mourning period will begin on Friday and ordered flags to be flown at half-mast. The government statement said an official funeral will be held for Karami on Friday in the northern city of Tripoli, the hometown of the late politician.
Tributes
Allies and rivals praised the former Prime Minister as a true statesman who put the national interest above his own throughout his political career.
Salam described him as a political leader who always sought to protect Lebanon and its coexistence.
"With the passing of Omar Karami, the son of the champion of independence Abdul-Hamid Karami and the brother of the martyr Rashid Karami, his family, Tripoli and Lebanon lost a humanitarian and national value and a wise voice that Lebanon needed the most in its troubled times," Salam said in a statement.
Salam praised Karami for "always placing national interest above all," supporting dialogue and deploring extremism and tensions.
Former prime ministers Saad Hariri described Karami a symbol of moderation and a respected rival in politics.
"With the passing of Omar Karami, a page of nationalism folds in Lebanon's life," Hariri said.
"We have always found that our differences with Karami were a source of mutual respect and means to meet half way on national principles and rules for political work, which he protected."
Former PM Fouad Siniora said the Lebanese would never forget the day Karami took responsibility for the failure of security agencies after Hariri's assassination.
"He resigned … because it was clear that there was neglect by security and official agencies. He considered the security agencies responsible for the crime."
"He resigned … because it was clear that there was negligence by the security and official agencies. He considered the security agencies responsible for the crime." Siniora said
"Karami was a statesman who defended Lebanon and it independence with an Arab identity." Siniora added.
Former PM Najib Mikati said despite rivalry between the Tripoli politicians, the two had always had respect for each other.
"It is hard for me to announce the death of a great man from my country, my town and a man who contributed to Lebanon's independence," Mikati, who served as prime minister between 2011 and 2013, said in a statement.
"A man who understood well the rivalry in politics. … He was a unique model in Lebanese politics. He was a school of thought; honest in his feelings, committed to what is right, to his city, to his country, making his political path sharp and rich."
Several other politicians, including Phalange Party chief Amin Gemayel, Progressive Socialist Party's media official Rami Rayyes, AMAL's Finance Minister Ali Hassan Khalil and religious figures offered their condolences to the Karami Family.
Agencies/AFP/NNA