Israeli PM Netanyahu disqualified from running for party leadership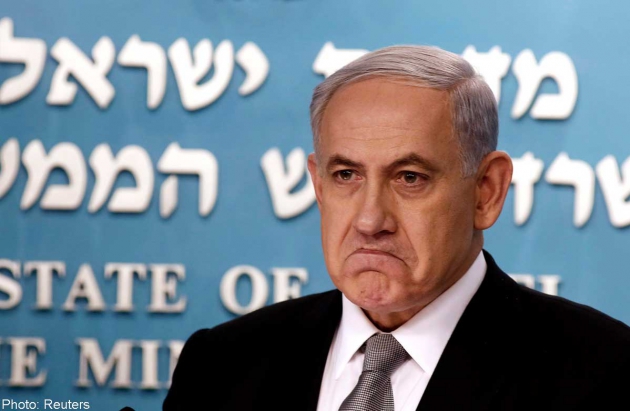 The comptroller for Israel's ruling Likud party on Wednesday disqualified Prime Minister Benjamin Netanyahu from running for party leadership next week ahead of March elections because of alleged misuse of party funds for his primary campaign, according to the Israeli media.
The ruling by Shai Galili, Likud's comptroller, was reported by the Jerusalem Post and Haaretz.
Netanyahu is likely to challenge the ruling in the party court or in regular court ahead of next week's primary election, according to Post reporter Lahav Harkov.
In response to the ruling, the Netanyahu campaign said "the decision by the political dealer Galili is strange, motivated by irrelevant considerations and not at all binding," according to the Post.
The statement added: "Electoral Committee chairman Menahem Ne'eman clearly determined that Galili's decison was hasty, invalid and Galili was not authorized to give it."
Netanyahu's disqualification, if it sticks, would leave only one challenger, Danny Danon, in the race for the party leader.
Galili had earlier invited Netanyahu to respond to allegations that he has improperly used party resources in his leadership primary run.
Galili's concerns focused on an event where Netanyahu appeared on Dec. 11 at Likud headquarters in Tel Aviv for party activists, according to Post reporter Harkov.
The allegations involved the use of party property at an event on Netanyahu's behalf carried out with the help of party employees.
Galili noted that Netanyahu, at the event, had spoken of Likud members who had expressed support for him as Israeli and party leader and had used phrases like the "Likud government led by me."
In inviting Netanyahu to address her concerns, Galili explained that it is improper to have party employees help candidates, because they are supposed to be neutral in Likud primaries, the Post reported.
The newspaper's quoted a source close to Netanyahu as saying the event was a general Lukud function and not part of the primary campaign.
USA Today