Iran pulls out of recession and inflation is down to 17 %, Rouhani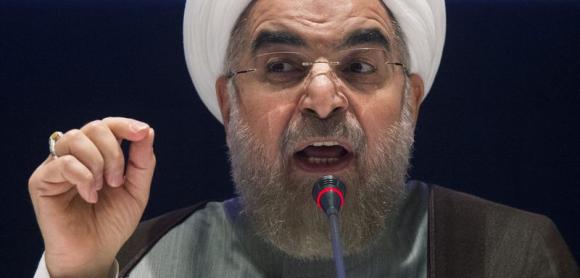 Iran's economy expanded 4 percent in the six months from March 21, President Hassan Rouhani said today, in a return to growth following two years of recession.
In the 16 months since it came to power, the government has also "curtailed inflation from 40 percent down to 17" percent, Rouhani said in a speech in the eastern city of Birjand, according to the Iranian Students News Agency. "Economic revival has begun."
Efforts to secure a deal with world powers over the Islamic Republic's nuclear program have won Iran some relief from economic sanctions, though talks on a permanent deal have been extended until July amid major differences. A 45-percent plunge in the price of crude this year threatens to slash oil revenues that account for the bulk of government spending.
Rouhani today blamed "plots" by nations he didn't name for driving down the price of crude. Oil "won't remain at this level," he said. "Our future is bright."
The government, which based its current budget on the assumption oil would sell for $100 a barrel, is basing its spending plan for the next financial year on an average of $72. Brent crude was trading at $60.71 at 2:05 p.m. in Dubai.
The International Monetary Fund expects Iran's economy to expand 1.5 percent in 2014 after shrinking 5.6 percent and 1.7 percent in the previous two years respectively, according to estimates in April, before crude's slide. The IMF predicted growth of 2.2 percent in 2015.
Bloomberg