Oil and Gas : Berri points at U.S. for delay in resolving Lebanon's territorial dispute with Israel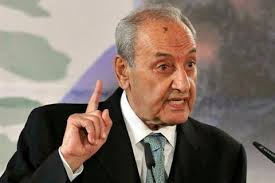 Speaker Nabih Berri requested Antoine Chedid , Lebanon's Ambassador to Washington to inquire about the reasons behind procrastination of a top energy diplomat in the U.S. administration in resolving the territorial dispute between Lebanon and Israel, al-Joumhouria newspaper reported on Friday
According to the report the speaker told his visitors on Thursday that he asked Chedid to inquire with the State Department on why Amos Hochstein has stopped his mission.
Berri is spearheading a campaign to revive the oil exploration file in Lebanon after accusing Israel of "stealing" Lebanon's offshore gas.
He has also been calling for the demarcation of the southern territorial waters.
US Deputy Assistant Secretary for Energy Diplomacy Amos Hochstein encouraged the Lebanese government during his visit last April to Lebanon to "act quickly to adopt the needed measures for the issue of gas and oil, including passing decrees related to blocks [of the Exclusive Economic Zone (EEZ)] and permits."
In an interview with As-Safir, he noted, "There is not enough time for the government to move at a slow pace. It has to catch up with neighboring countries."
According to Hochstein, the steps that must be taken prior to the companies launching the drilling process are as follows: "The Lebanese government should be convinced of the necessity to move forward quickly, and should approve the [necessary] decrees, then hold tenders for companies in what concerns the blocks specified in the Lebanese EEZ. Afterward, contracts should be signed with these companies after negotiations. When these steps are completed, companies will start with the work. From that moment on, the process of gas extraction will need five, six or even seven years to get underway."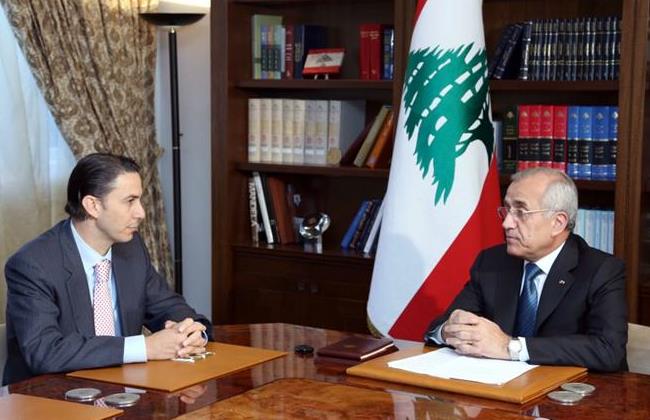 When it comes to the dispute with Israel over maritime borders, Hochstein said, "It will be important for Lebanon to specify its goals in terms of developing the files of gas and oil, and to be able to attract reputable international companies. Therefore, it will be useful to settle the disputes over the borders with Israel. The only possible way to do so is for Lebanon to feel that shares are distributed fairly. It does not necessarily mean that [Lebanon] will have all shares, but that there will be a fair distribution, and this is what we are working on, knowing that it is really hard for companies to invest if there were doubts about the security of the area where investments will take place."
Israeli discoveries of oil and gas have raised tensions between Lebanon and Israel, which are in a state of war.
Both countries claim a small maritime area of 850 square kilometers (328 square miles) in the Mediterranean.
Years behind
Large potential natural gas reserves were found several years ago in what is called the Levantine Basin. A U.S. Geological Survey said in 2010 the Levant Basin contains 123 trillion cubic feet of natural gas and around 2 billion barrels of oil.
Under maritime law, the basin region was to be shared between Cyprus , Israel and Lebanon. Of the former two countries they were quick off the mark in getting into the bidding business, forging relationships with exploratory and drilling companies and generally preparing to do business.
Where was Lebanon during this period? The Republic was spending two years forming a six-member "Petroleum Administration" to handle tenders from companies bidding on exploration blocks. The Petroleum Administration was finally formed in February 2013 , years after Israel started drilling.
Plagued by slow-motion politics and Lebanon's well-known sectarian splits, the Lebanese government is effectively years behind neighbors Israel and Cyprus in moving forward on exploration.
Also experts note, the regional upheavals, including both domestic Lebanese problems and the increasingly volatile Syrian war don't make the Levant an attractive place to do business with companies that value stability and the transparent rule of law.
Former Energy Minister Gibran Bassil said on February 2013 that Lebanon will begin oil and gas exploration within two years.
Bassil made the prediction while launching a pre-qualification process for companies that want to get licenses for oil and gas work off the Lebanese coast.
Last August, the Lebanese government postponed for the fifth time the first round of licensing for offshore gas exploration due to political disagreements.
The dispute was over the designation of blocks open for bidding and the terms of a draft exploration and production agreement.
Experts had warned that some international companies were re-evaluating the situation in light of the repeated delays of the licensing round.
Stealing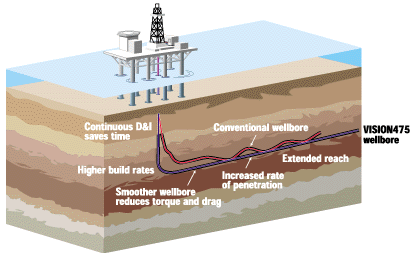 Israel has been dipping into Lebanon's offshore oil and gas reserves for years, Hezbollah MP Nawwaf Musawi warned , last Sunday , days after Parliament Speaker Nabih Berri made a similar accusation.
"The Israeli enemy had started drilling for oil more than seven years ago," the MP said in a statement .
Musawi said that Israel has been violating Lebanon's exclusive economic zone noting that the violation has yet to receive a governmental response that would allow Lebanon to reclaim the area.
Israel believes it has a claim over the area, while the U.N. considers the same region to be a disputed zone between the two countries, Musawi added.
The U.N. position means that all parties should refrain from drilling, exploration or any other form of activity, he added.
Musawi also warned of the possibility that Israel is using horizontal drilling to access reserves that belong exclusively to Lebanon.
"It is the duty of the government to make it a top priority to preserve Lebanon's oil resources." He said
Berri reportedly received credible information from an unnamed "international scientist" that Israel had started siphoning off gas from one of Lebanon's reserves in an area close to the southern border with Israel, according to Al-Akhbar newspaper