Bush: My Brother Jeb Would Beat Hillary Clinton In 2016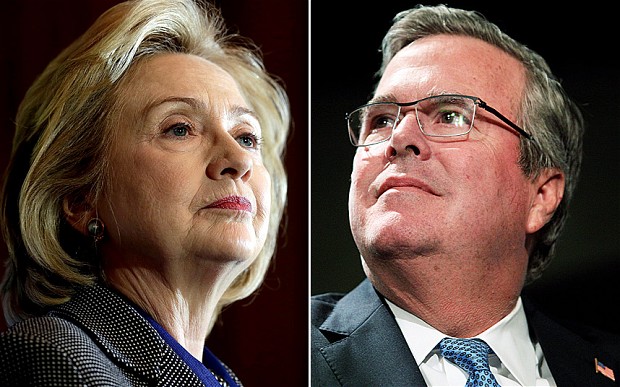 George W. Bush says that he badly wants his brother Jeb to run for president — and that if he were to face off against Hillary Clinton, he would "absolutely" beat her in a 2016 matchup.
"He knows I want him to run," the former president told Candy Crowley on CNN's "State of the Union" Sunday. "If I need to reiterate it, I will: Run, Jeb. I think he'd be a great president."
Asked if he considered Clinton to be "formidable," Bush said, "Very much so. No question. So is he, though.
"I think he'd beat her," he said.
Of course, neither Clinton nor Jeb Bush, a former governor of Florida, has declared a candidacy for 2016, though Clinton is widely considered a frontrunner for the Democratic ticket should she pursue it. Jeb Bush leads the Republican pack in many pollsbased on potential candidates.
George W. Bush said that politicians considering a run for president need to ask themselves two questions: whether they fear success, and whether they fear failure.
"Jeb doesn't," Bush said of fearing failure. "Nor does he fear success, by the way. One reason why is because he was an able governor of Florida.
"The final consideration, of course, is … the family," Bush went on. "And he has — he's seen what it's like to be the son of a president. He's seen what it's like to be a brother of the president … He's not rushing into running for the presidency. I have no clue where his head is now."
Bush, in clips from the show that were released late last week, was also asked about the lack of an indictment in the case of Eric Garner, the African-American man whose death due to a police chokehold on Staten Island was caught on video. He said he found the grand jury's decision puzzling.
Huffington Post