Britain closes Cairo embassy over security fears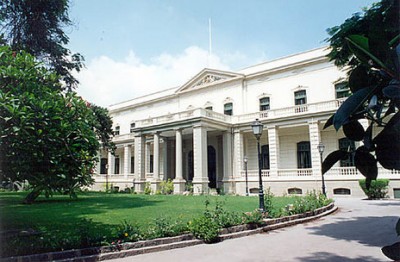 Egyptian officials increased security Sunday around the British Embassy in Cairo, which was closed to the public because of security fears. Other Western governments warned their citizens of heightened danger in the Egyptian capital.
Britain's Foreign Office said public services were suspended and people shouldn't come to the embassy building. It gave no details of the threat and didn't indicate when the embassy would reopen.
An Egyptian security official said the embassy had contacted the Interior Ministry, which is in charge of police, to request "stepped up security" around its premises, but that it did not elaborate on its security concerns.
The official spoke on condition of anonymity because he wasn't authorized to speak to the media.
Egypt has seen a surge in bombing blamed on Islamic militants fighting the government of President Abdel-Fattah el-Sissi.
On Saturday, the Australian government said travelers should reconsider their need to go to Egypt, citing reports "that terrorists may be planning attacks against tourist sites, government ministries and embassies in Cairo."
The American government told U.S. Embassy staff Saturday to avoid universities in Cairo because of "potentially dangerous activities," including violent protests and terrorist attacks, and said its employees were also barred from traveling by train and subway.
The British Embassy in Cairo is located in the quiet Garden City neighborhood beside the River Nile. It is across the road from the fortress-like U.S. Embassy on a street that has been closed to vehicle traffic for years.
Business Week