Former president Nicolas Sarkozy wins leadership of the centre-right UMP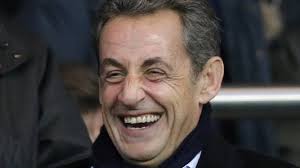 Nicolas Sarkozy has won the leadership of the centre-right UMP party, in a victory widely seen as a first step in a plan to return to the French presidency in 2017.
The 59-year-old former president, who announced his political comeback in September after two years in the wings, claimed 64.5 per cent of the votes cast on Friday evening and Saturday by UMP party members.
The margin of victory was sufficient to avoid a second round run-off against Bruno Le Maire, the youthful former agriculture minister whose energetic, nationwide campaign since June helped garner 29.2 per cent of the vote.
But the result was far less impressive than the 85 per cent Mr Sarkozy won when he became president of the party for the first time in 2004. And it is doubtful that it will be sufficient to stamp his authority on a party tarnished in recent years by ferocious infighting and illegal campaign funding scandals.
The election, in which about 260,000 party faithful were eligible to vote, was the target of a cyber attack that disrupted online voting. Luc Châtel, the centre-right party's secretary-general, said that police were investigating.
Mr Sarkozy, who swept to power in 2007 only to lose a re-election battle to the Socialist party's François Hollande in 2012, has yet to declare his presidential ambitions.
Instead, he has limited his commitment to renaming the party as part of an overhaul to turn the UMP into a credible opposition force capable of returning to power in 2017. Political analysts say that he has his work cut out.
Founded in 2002 as heir to the rightwing party founded after the war by Charles de Gaulle, the UMP has failed to capitalise on the Socialist government's deep unpopularity.
Many voters, frustrated with France's traditional parties, have turned to the far right National Front (FN). Under the leadership of Marine Le Pen, the party earlier this year notched up its best performance in local elections since 1995.
A recent poll suggested that Ms Le Pen would win the first round of a presidential election with 30 per cent of the vote.
The biggest immediate challenge of Mr Sarkozy's comeback will be to win his party's nomination in 2016 for presidential candidate. Alain Juppé and François Fillon, two big UMP names with ambitions of their own, have already made it clear that they are not prepared to step out of the way.
On Saturday, Mr Juppé, a former prime minister and foreign minister, offered Mr Sarkozy his support on condition that the former president followed his strategy of appealing to the centre. Significantly, though, he added: "As for the primaries, we will see."
Financial Times