Israeli FM suggests bribing Palestinian Arabs to forfeit citizenship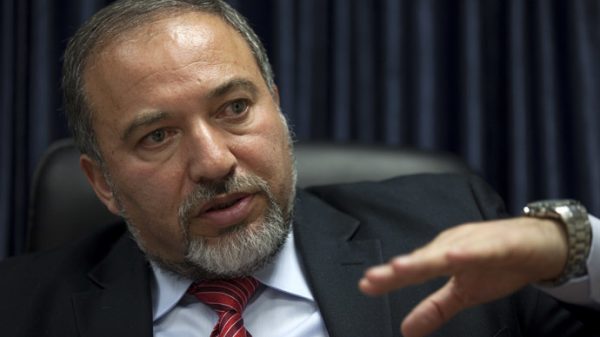 In an updated platform for his right-wing Yisrael Beiteinu party, Lieberman advocates economic incentives for Arab citizens of Israel, who make up 20 percent of the population, to leave the country. The foreign minister also moots handing over areas of northern Israel, where Arabs are in the majority, to a future Palestinian state.
He also said that Arabs, living in the mixed cities of Jaffa and Acre on the Mediterranean coast and far from the West Bank, should be encouraged to relocate.
"Those (Israeli Arabs) who decide that their identity is Palestinian will be able to forfeit their Israeli citizenship and move and become citizens of the future Palestinian state," he wrote in the manifesto, entitled Swimming Against the Stream, published on his Facebook page and his party's website.
Lieberman has previously called on Arab Israelis to take an oath of loyalty if they want to stay in Israel, something even Prime Minister Benjamin Netanyahu denounced at the time.
Lieberman's manifesto comes as the Israeli parliament is set to vote on a controversial law pushed by Netanyahu that would define Israel as the "nation state of the Jewish people," enshrining certain rights for the Jews. The critics of the bill say that it will discriminate against Arab-Israelis and put religion and ethnicity above democracy.
"The nation of Israel is more important than the land of Israel," the manifesto states.
Lieberman's plan is likely to be divisive and comes amid growing signs of a constitutional crisis, and the possibility of early elections, which are not due until 2017.
His nationalist Yisrael Beiteinu party is an important part of Prime Minister Benjamin Netanyahu's coalition. Lieberman himself was once a close associate of Netanyahu, but there are now signs that he has his eyes on being prime minister himself.
The 'nation-state' bill and the manifesto come at a time of increasing tensions between the Israelis and the Palestinians with street protests, riots and attacks.
A poll carried out by the Saban Center in 2010 found that 58 percent of Israeli Arabs were against giving Arab towns to a Palestinian state, while 47 percent thought peace would never be achieved.
Another poll for the US Council on Foreign Relations by PCPO and Pechter in the same year found that 40 percent of Israeli Arabs prefer Israel to a possible future Palestinian state.
RT