Tunisian secularist wins first presidential round, heads for run-off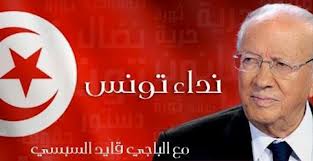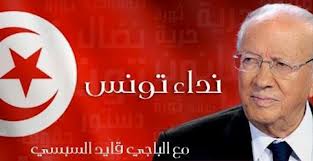 Tunisian secularist leader Beji Caid Essebsi has narrowly beaten incumbent President Moncef Marzouki in the first round of a landmark presidential election, but the two frontrunners must meet again in a December run-off.
The vote for Tunisia's first directly elected president marks the final step in the North African state's transition to full democracy following a 2011 revolution that ousted veteran autocrat Zine el-Abidine Ben Ali.
A former Ben Ali era official, Essebsi, 87, has cast himself as an experienced statesman with the skills to manage Tunisia's economy and security, dismissing critics who worry about the return of old regime officials.
Essebsi, from the secular Nidaa Tounes party, got 39.46 percent in Sunday's vote, short of the needed overall majority but ahead of Marzouki, who got 33.4 percent, according to early results released on Thursday by election authorities.
Nidaa Tounes won the most seats in the October parliamentary election, defeating the moderate Islamist Ennahda party which won the first election after the 2011 uprising.
Marzouki, a rights activist, says the revival of officials from Ben Ali's one-party rule would erode the revolution that ended his regime. But Marzouki's critics tie him to the crisis over Ennahda's Islamist-led government he joined after 2011.
Both candidates will now seek support from the range of Islamist, liberal and left-wing parties who fielded candidates. Key will be who wins votes from supporters of Ennahda and the left-leaning Popular Front, both well-organized movements.
More than three years after ousting Ben Ali, Tunisia adopted a new constitution, and rival secularists and Islamist parties have largely avoided the bloody conflicts that have plagued other Arab states swept by popular revolts.
Compromise politics and deal-making, including a more flexible approach to allowing ex-regime officials back into politics, have allowed Tunisia to keep its transition on track even after last year's assassination of two opposition leaders.
TOUGH NEGOTIATIONS
Tunisia needs stability to tackle the tough economic reforms demanded by international lenders to reduce its fiscal deficit and create jobs. Security forces are also waging a campaign against Islamist militants.
The president's post only has limited say over defense and foreign policy and can propose laws. More power lies with the prime minister chosen by parliament, where Essebsi's Nidaa Tounes will have to form alliances to hold a majority.
The hunt for votes for the second round – expected on Dec. 14, 21 or 28 depending on challenges to first-round results – will be determined by parties positioning themselves for the new government.
Slim Riahi, a businessman who came fourth and whose liberal party also holds seats in the parliament, said he was in contact with both candidates, but would decide in a week.
The leftist Popular Front movement, whose candidate Hamma Hammami came third in the presidential race, dismissed any support for Marzouki because of his ties to Islamist Ennahda.
Two Front Popular leaders were killed by Islamist extremists last year and its party accused the Ennahda-led government of maintaining only lax control over militant hardliners.
Ennahda, always one of the most disciplined and organized Tunisian parties, will be pivotal in the outcome of the presidential second round and how the new government tackles tough legislation in parliament. So far, its leadership has endorsed no candidate.
Eurasia Group's North Africa specialist, Riccardo Fabiani, said despite Marzouki's showing, Essebsi appeared to have a larger pool of potential voters to tap into for the run-off.
"Both Hammami and Riahi are more likely to support him than the current president, because they are ideologically opposed to Marzouki," he said. "By backing Essebsi, they aim to increase their leverage in negotiations."
Reuters