Iran's leader Khamenei defiant on failure to reach nuclear deal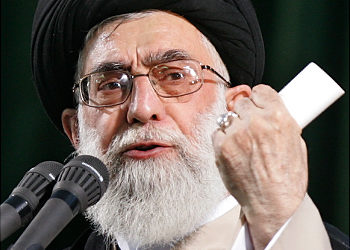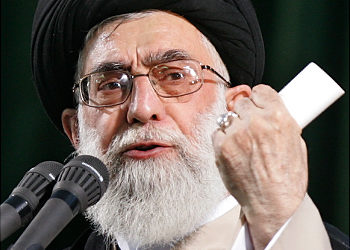 Ayatollah Ali Khamenei, Iran's supreme leader, put a defiant face on the failure of negotiators to agree a comprehensive nuclear deal in Vienna this week, portraying the extension of the negotiations as a show of Iranian strength.
"In the nuclear issue [talks], the US and arrogant European states did their best to bring Iran to its knees but they could not and will not be able to do so," he said during a meeting with Islamic scholars on Tuesday.
FirstFT is our new essential daily email briefing of the best stories from across the web
He made the comments the day after Iran and the six world powers – the US, UK, France, Russia, China and Germany – failed to reach a deal on Iran's nuclear programme after days of talks in the Austrian capital. Instead, the two sides agreed to extend negotiations for seven more months.
Under the terms of the extension, Iran will continue to see about $700m of its assets unfrozen from international bank accounts every month, in return halting all uranium enrichment beyond 5 per cent.
The ayatollah is thought to be strongly in favour of the negotiations, despite his repeated professions of distrust of Western powers, and his support has been crucial for empowering Iranian negotiators to make concessions.
But analysts in Iran say the supreme leader is concerned about the demoralisation of the hardline groups that his regime relies on to suppress domestic opposition and deter foreign threats.
A senior western diplomat in Tehran said Iran wanted to prolong the talks to back up its narrative that the regime would not compromise its core positions in order to strike a deal – a stance necessary to maintain support for the negotiations.
In a speech clearly designed to appeal to hardliners who are implacably opposed to the US and Israel, Ayatollah Khamenei also said Iran would continue to support Lebanese and Palestinian groups in their fight against the Jewish state.
"The Iranian nation loves to fight against Zionists," he said, adding that his regime will keep backing Lebanon's Hizbollah, as well as Hamas and Islamic Jihad in Palestine.
He also accused the US of fuelling a sectarian war in the Middle East by secretly backing the Islamic State of Iraq and the Levant (Isis). He claimed that US aircraft dropped ammunition for Isis fighters in Iraq at least five times and called the US coalition against Isis "a blatant lie", adding that Washington wanted to turn the Arab spring uprisings into a war between Muslims and to defame Islam by supporting a group which gives a brutal portrayal of Muslims.
On the streets of Tehran, however, the mood was less triumphalist. Many had been hoping for a nuclear deal that would see sanctions lifted, bringing some relief to the economy. Iranians are currently struggling with inflation of about 19 per cent and unemployment rates of about 23 per cent.
Khadijeh, a 37-year-old housewife, said: "Extension is better than a failure because the economic situation is already very bad and we can hardly make ends meet on our wages."
Financial Times