Arab startups in Beirut and Cairo attract American sharks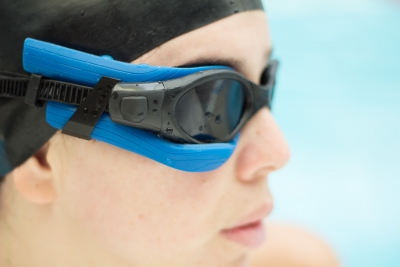 By Rory Jones

An Egyptian Internet startup that offers an online alternative to paid newspaper obituaries is part of an emerging pan-Arab tech renaissance with incubators and startup funding spanning Cairo to Beirut and Abu Dhabi.
Cairo-based ElWafeyat.com, the name roughly translates from Arabic as "deaths," is creating a social-network like website with pages, pictures and posts for family and friends to memorialize deceased loved ones. Last month, it received $100,000 in seed funding from U.S.-based 500 Startups and has joined the accelerator's four-month program in Mountain View, Calif.
The startup targets death notices—hand written and hand delivered to a Cairo newspaper's office—that sometimes cost up to $1,000. Nesma El-Far, one of the three 24-year-old co-founders of ElWafeyat, says they "aim to go global."
Driven by high smartphone usage and the widespread popularity of Facebook, Twitter, and Google's YouTube, young Arabs from Beirut to Dubai are setting up tech companies in a region choked with conflict and tight government control. Most entrepreneurs are copying ideas from the West and customizing them for the Arab market. But a small few are creating unique tech businesses to expand outside the Middle East—and U.S. investors are taking notice.
"People look at these markets like they are emerging," says Dave McClure, the founder of 500 Startups who has invested about $1.5 million in 15 startups from the Arab world. "They have already emerged."
A handful of early-stage companies—mainly in the e-commerce space—have raised more than $200 million in the past three years, including from New York-based investment firm Tiger Global Management, J.P. Morgan, London-based Blakeney Management, and Boston-based Summit Partners.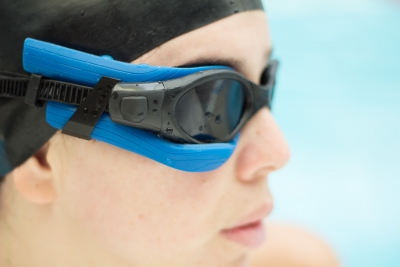 Instabeat, a startup based in Beirut's trendy +961 co-working entrepreneur space, recently began shipping wearable technology for swimmers. It raised a total of $2 million from a combination of crowdfunding on Indiegogo Inc., local angel investors and venture capital, also referred to as "sharks", and plans to start selling in U.S. retail stores before Christmas.
Hala Fadel, the chair of the Massachusetts Institute of Technology Pan-Arab Enterprise Forum, helps run +961, and says there used to be very little interest from U.S. investors in the Arab world. "That's now slowly changing," says Ms. Fadel.
In the past three years, a startup accelerator in Cairo called Flat6Labs has helped more than 150 entrepreneurs. It is expanding across the Middle East with new offices in Abu Dhabi in the United Arab Emirates and Jeddah in Saudi Arabia.
In April, Google is setting up its first tech hub for entrepreneurs in the region in Dubai with startup incubator Astrolabs. The hub will include a space for up to 80 entrepreneurs who can get flexible government licenses and visas. It will house a mobile development lab, coding cave and training group.
"It's still early days for the region, but I see great potential from here," says Bridgette Beam, who leads Google's international initiatives with entrepreneurs.
Yet obstacles remain. Funding above $1 million is difficult to find, tech startups say. More than two-thirds of startups in the Arab world haven't received follow-on cash, despite a significant increase in funding in recent years, according to a new study by Wamda Research Lab.
Local investors also aren't funding startups in significant numbers, and those that are say the quality of entrepreneurs' ideas needs to improve. Government red-tape and a lack of infrastructure are also stunting growth in some countries.
Hind Hobeika, Instabeat's 26-year-old founder, says it is difficult to find talented staff to work in Beirut and bureaucracy in Lebanon wastes her time. "I'll spend half a day at the bank just to pay salaries," says Ms. Hobeika.
Still, some governments are slowly fueling the tech industry. Earlier this month, Dubai's government said it would invest 4.5 billion U.A.E. dirhams ($1.23 billion) in building an "innovation" community of buildings, incubators and investment funds over the next 10 years. In Lebanon, the central bank has agreed to guarantee 75% of the funding by banks in startups through venture capital and seed funds.
Source: WSJ