Saudi media denies report that women could be allowed to drive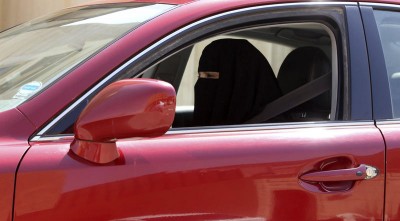 Saudi media are denying a report that women could be allowed to drive – as long as they are over 30, wear no make-up and have permission from a male relative.
Abdullah Al-Muhanna, head of the Shura council, was quoted in local media reports as saying a story by The Associated Press was a "fabrication," according to Al Jazeera . The AP, citing an unnamed source, reported the council has told King Abdullah that it should lift the ban on women drivers, but only with strict conditions.
Saudi Arabia is the only country in the world where woman are not allowed to drive.
The AP reported that women will only be allowed to drive between 7 a.m. and 8 p.m. from Saturday to Wednesday and from midday to 8 p.m. on Thursday and Friday, the Saudi weekend, under recommendations to the King suggested by an advisory council.
The issue of women drivers has become a hot topic in the oil-rich kingdom, where many protests have taken place about the ban.
The ban means many women who can afford to, hire live-in drivers.
A new all female traffic department is also expected to be created under the recommendations.
NY Daily News