Hariri matches government's allocation of $20 million for Tripoli reconstruction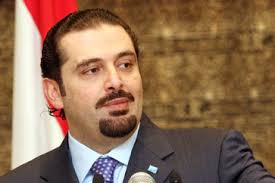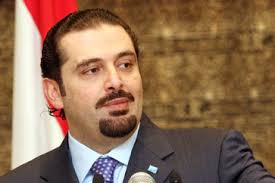 hariFormer Lebanese prime minister and Future movement leader MP Saad Hariri announced on Thursday that he has donated 20 million dollars for reconstruction efforts in northern Lebanon, which has witnessed fierce clashes between the army and al Qaeda linked Islamist militants.
"Twenty million dollars have been granted for the areas affected by the latest clashes in the city of Tripoli — especially Bab al-Tabbaneh , the Bhannine region in Minieh and the rest of northern areas that witnessed deadly clashes ," Hariri said in a statement.
"Nothing can compensate the good people in Tripoli and the North for the death and injury of innocent youths, children and women," Hariri stressed .
He hailed "the great patience demonstrated by them and their firm belief that all sacrifices become easier when they are for the dignity of Tripoli, Akkar, Dinniyeh, Minieh and all parts of the beloved North."
Earlier on Thursday, the cabinet also allocated exactly the same amount to pay compensations to residents in Tripoli and the North.
The deadly clashes fighting in Tripoli and the nearby regions of Minieh and al-Mhammara caused major damage to the impoverished district of Bab al-Tabbaneh and the city's old souks.
Hariri added that he was "proud that the citizens of these areas, especially the residents of Bab al-Tabbaneh and the old souks of Tripoli …, refused to be a base or tools of extremism in the face of the Lebanese army."
He also said "the responsible national stance of the people of Tripoli and the North" represented "the required response to those trying to incite strife and find means to justify their participation in the Syrian war and their support for the criminal regime of Bashar Assad." A possible reference to Hezbollah for fighting alongside the Syrian regime.
Hariri pointed out that he decided to appoint a team of engineers and specialists from the Future movement to "prepare studies for utilization of the funds and quick implementation of the reconstruction efforts."
"The state will always be the safe haven for everyone, and what is being done is our duty towards our citizens who are very dear to us," Hariri said.
"Together we will defend moderation against extremism and the state against chaos," Hariri stressed.
The people of the north are reportedly anxious to see what their rich sons will do to help ; people like former PM Najib Mikati and his brother Taha who hail from the city of Tripoli and whose joint net worth of about $6 billion is 3 times more than Hariri (who hails from the city of Sidon in south Lebanon) and former deputy speaker Issam fares who hails from the Akkar region and whose net worth is $2.4 billion ( over 20 % more than Hariri's $1.9 billion)