Tunisia : Secular party Nidaa Tounes defeats Ennahda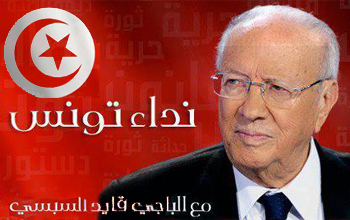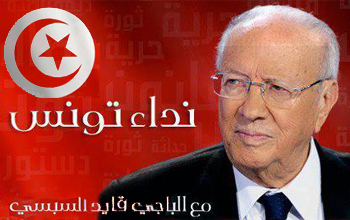 Tunisia's election board confirmed on Wednesday night that the secular party Nidaa Tounes had won a decisive victory in the country's parliamentary elections, securing 85 seats and knocking the Islamist party Ennahda into second place, with 69 seats.
The provisional results, which give Nidaa Tounes 39.71 percent of the vote and Ennahda 31.79 percent, were a blow for the Islamists who swept to power in the 2011 elections after the revolution that overthrew the government of President Zine el-Abidine Ben Ali. The party led a coalition government for two years, but Ennahda and its coalition partners came under sharp criticism for failing to manage growing insecurity and a sliding economy and suffered at the polls for that.
Nidaa Tounes is a new party, formed in 2012 and led by the 87-year-old statesman Beji Caid Essebsi, who gathered businessmen, leftists, trade unionists and former members of the Ben Ali government to provide a counterweight to the Islamists.The party did not win enough seats in the 217-member assembly to form a government on its own, and it will be forced to seek coalition partners, a process that could mean lengthy negotiations with smaller parties. One new liberal democratic party, Afek Tounes, won 15 seats and is a likely partner. But several other smaller parties that might have been natural coalition partners fared badly in the elections.
The result nevertheless puts Mr. Essebsi in a good position. He is a candidate in the presidential election next month and is already the front-runner.
The election brought several other upsets. The party of a soccer club owner, Slim Riahi, made a surprise showing, winning 16 seats, ahead of the leftist movement the Popular Front, which lost two politicians in assassinations last year and won 15 seats. Ennahda's former coalition partners survived with only five seats between them.
Provisional results were announced for all the 27 constituencies in Tunisia and six constituencies encompassing Tunisians living abroad. Certified results are expected in several weeks.
NY Times