US airdrops weapons, medical supplies to Kurds in Kobani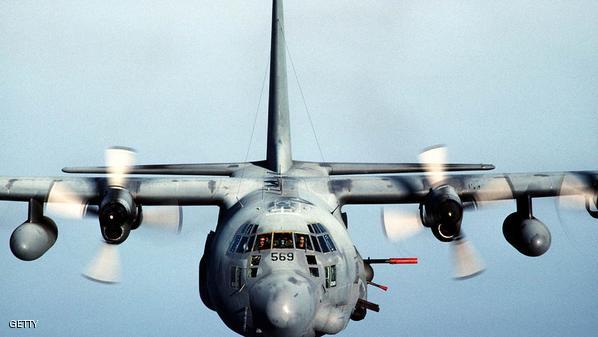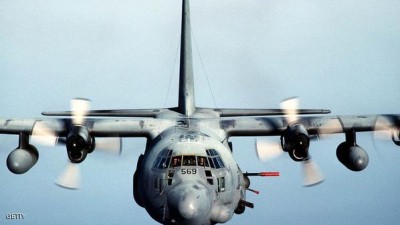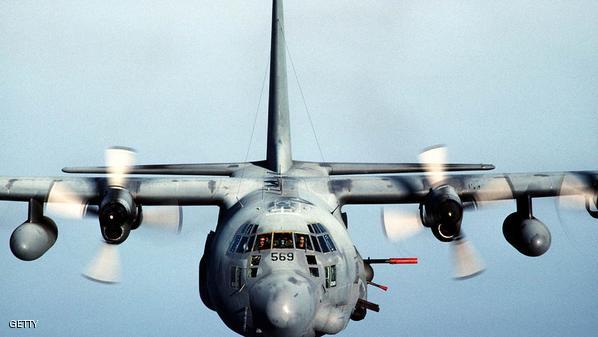 The U.S. military said it has airdropped weapons, ammunition and medical supplies to Kurds defending the northern Syrian town of Kobani from Islamic State militants. That could strain U.S.-Turkish relations. The "first-of-its-kind" supply mission came as U.S. Secretary of State John Kerry was in Jakarta trying to enlist Southeast Asian leaders in what one U.S. official called the global "effort to combat violent extremism."
The U.S. Central Command said three C-130 aircraft carried out multiple successful airdrops of supplies in the vicinity of Kobani, including small-arms weapons provided by Iraqi Kurdish authorities. The airdrops, the first in the fight for the border town, were "intended to enable continued resistance against ISIL's attempts to overtake Kobani."
The U.S. statement said 135 U.S.-led airstrikes near Kobani have helped slow the IS group's advances in a battle the Pentagon insists has left hundreds of jihadist fighters dead. Friday, U.S. Central Command commander General Lloyd Austin said those airstrikes in both Syria and Iraq are aimed at degrading IS's command and control, combat power projection and continued sustainability.
"And, we are having the desired effects, and we're seeking evidence of this not only in our battle damage assessments but, more important, we're noting changes in the enemy's behavior and tactics that reflects his diminished capability and restricted freedom of movement. For example, we're no longer seeing them move around the country in large convoys. Now they're mostly traveling in civilian vehicles in small numbers. This is hindering their ability to mass and to shift combat power. We've also seen them alter their methods of communication, which is inhibiting their ability to coordinate and synchronize their efforts," said Austin.
Austin said the IS group has made the capture of Kobani its main effort, and cautioned the town near the Turkish border could still fall, although he has been encouraged by the determination of the Kurdish fighters to resist the IS advance.
RAND Corporation senior political scientist Rick Brennan, a former Army career officer, said Turkey's refusal to help the Kurdish fighters has impeded progress against the IS group.
"The refusal of Turkey to either allow the United States to use airbases in its territory to target ISIS, as well as the unwillingness [of Ankara] to allow Kurdish fighters from Turkey to reinforce or resupply the Kurdish fighters in Kobani, are having a significant negative effect on the long-term operations going on in Kobani," said Brennan.
Brennan is quick to add that Turkey has its own restive Kurdish minority and has called on the U.S.-led coalition to confront Syrian President Bashar al-Assad to end the civil war raging since March 2011.
President Barack Obama spoke with his Turkish counterpart, Recep Tayyip Erdogan, by phone late Saturday regarding the situation in Kobani and steps that could be taken to counter IS advances. They pledged to work closely together to strengthen cooperation against IS.
Erdogan indicated Sunday he would oppose supplying arms to Kurdish fighters in Kobani, calling the main Syrian Kurdish group, the Kurdish Democratic Union Party (PYD), and its military wing equal to the Turkish Kurdistan Workers' Party (PKK), which both Ankara and Washington have called a terrorist organization.
Brennan said Ankara's interests are different than those of the United States.
"Turkey is primarily interested in ensuring that the Kurdish opposition doesn't take a greater hold in Turkey and then going after Assad and then going after ISIS and, in comparison, the United States, which is more interested in going after ISIS is looking at the Kurds as a regional ally," said Brennan.
Volunteers have told VOA Turkish authorities have stopped social rights activists from France, Germany and some other EU countries from taking much needed medicines and food supplies to Kobani. Ari Harki, a social activist from France, said Turkish authorities are not only stopping non-lethal supplies but also preventing Kurdish fighters from re-entering Syria to fight the militants.
In Indonesia, where he attended the inauguration of new President Joko Widodo, U.S. Secretary of State John Kerry Monday sought support in Asia for the fight against IS militants, specifically ways to disrupt the recruitment of foreign fighters.  He met with officials from Indonesia, Australia, Brunei, Malaysia, the Philippines and Singapore.
Indonesian expert Peter McCawley of the Australian National University said the Indonesian government does not necessarily have great control over the Islamist community in the world's largest Muslim country.
"The Muslim community in Indonesia and, indeed, worldwide is not a unified community.  There is no single leader, for example. There is nobody like the Pope or the Dalai Lama, there is no single person that speaks for the Islamic community, and that's the case in Indonesia. There are various leadership groups, but there are many parts of the Islamic community and they do not necessarily recognize the authority of the Indonesian government over them. So, this is a big call," said McCawley.
An official traveling with Kerry said he is hopeful Indonesia and its predominantly Muslim neighbors Malaysia and Brunei can play a significant role in confronting Islamist extremism. He said the United States is seeking greater cooperation among Southeast Asian nations to block recruitment of foreign fighters, to guard against the return of such fighters to the region, to debunk and denigrate extremist propaganda and to block illicit financing.
VOA