Turkey 'to let US use bases' against Islamic State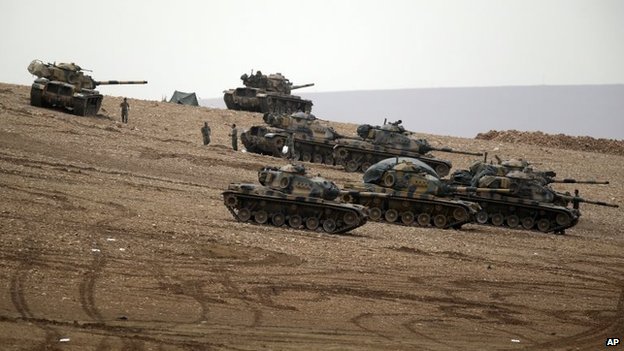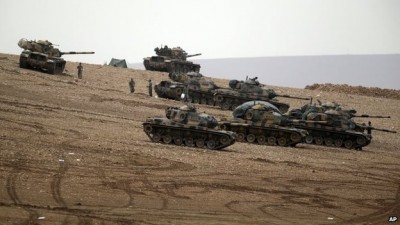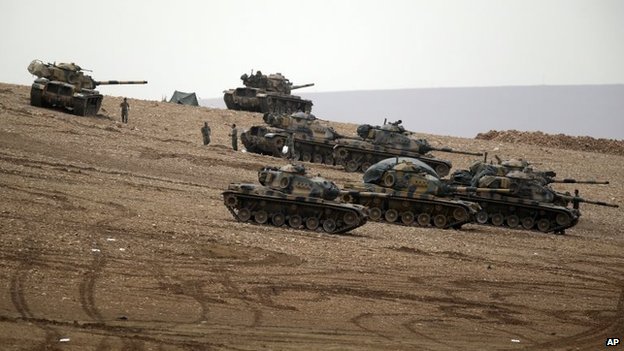 Turkey has agreed to let the US use its military bases in the campaign against Islamic State militants, US National Security Adviser Susan Rice says.
Ms Rice said the US welcomed the new agreement, which included use of the Incirlik air base in Turkey's south.
The US is leading air strikes against IS, which has seized large parts of Iraq and Syria in recent months.
Turkey shares a border with both countries, but has so far ruled out any ground operation of its own.
Speaking to US broadcaster NBC, Ms Rice said Turkey had recently agreed to let the US use Turkish bases and territory "to train moderate Syrian opposition forces" and "engage in activities inside of Iraq and Syria".
"That's the new commitment, and one that we very much welcome," she added.
In recent days, IS fighters have advanced against the Syrian town of Kobane, which has a border crossing point with Turkey.
The US has been leading a coalition providing air support to Kurds battling IS fighters around Kobane.
Turkey has ranged its military forces on the border but has so far ruled out any ground operation on its own, and has refused to allow Kurds in Turkey to cross the border to fight.
Turkey has been reluctant to get involved militarily, partly because it is concerned about arming the Kurdish forces fighting IS militants. Turkey fought a long civil war with its Kurdish minority.
Since the IS offensive against Kobane began in mid-September, some 500 people have been killed and up to 200,000 have fled across the border into Turkey.
Meanwhile, officials say the police chief of Iraq's Anbar province, where IS fighters are also advancing, has been killed by a roadside bomb.
Major General Ahmed Saddag was killed when the bomb targeted his convoy near the provincial capital Ramadi.
Anbar officials have appealed for military help, saying that the province could fall to IS militants.
IS says it aims to establish a "caliphate", a state ruled by a single political and religious leader according to Islamic law, or Sharia.
It has become known for brutal tactics, including mass killings, abductions of members of religious and ethnic minorities, and the beheadings of soldiers and journalists.
BBC