Google employs a camel to expand street view to Arabian desert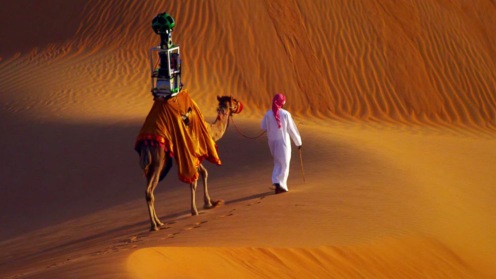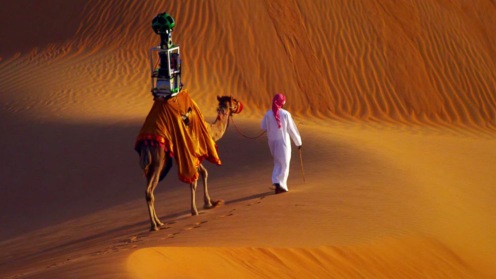 Google wants to show you a whole new world.
A camel with a Google Trekker camera strapped to its hump is capturing stunning panoramic images of the Liwa desert in the United Arab Emirates, as part of the company's effort to take its Street View technology into more remote corners of the globe.
While the Street View cam is normally fastened to a car or atop an employee's backpack, the camel was chosen to lessen environmental impact on the desert landscape.
"Using camels for the collection allowed us to collect authentic imagery and minimize our disruption of this fragile environment," the company wrote in a post about the project.
The resulting images will you have exploring 130-foot tall sand dunes, as well as the Arabian peninsula's largest oasis.
Indonesia's coral reef, Ireland's Ring of Kerry, and the Grand Canyon are among some of the other Treks explored in Google's latest project.
New York Post