Mufti warns that Lebanon is under threat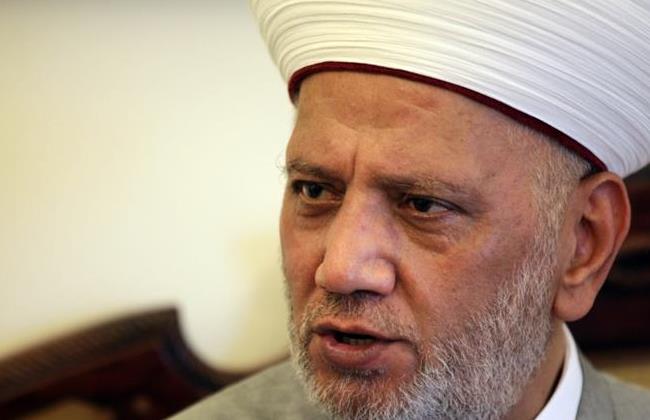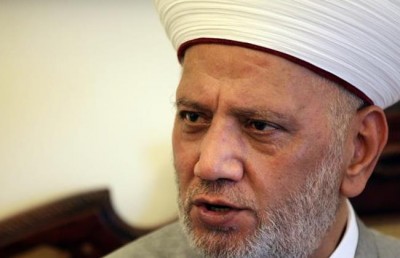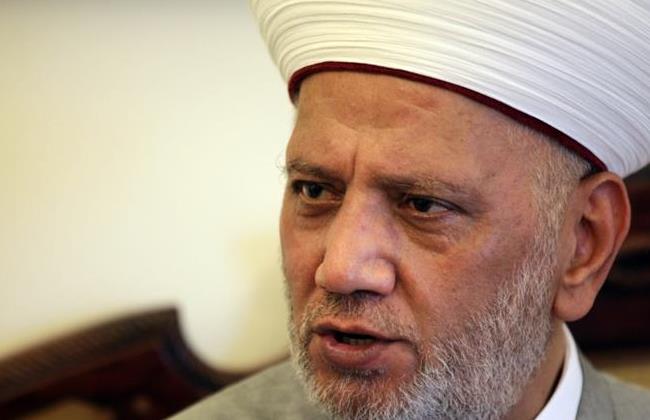 Grand Mufti  of the Republic Sheikh Abdul Latif Daryan warned  during  his Eid al-Adha sermon at Mohammed al-Amin mosque in downtown Beirut that the nation was under threat because of political divisions and stressed that those committing inhumane acts in the name of religion were not faithful.
"The atrocities committed in the name of  religion confirm that they (the perpetrators) don't have faith," said Daryan who was recently elected as the new Mufti.
This weekend marks Eid al-Adha, one of the most celebrated  holidays by all Muslims across the world commemorating the Prophet Abraham's willingness to sacrifice his son Ismail as an act of obedience to God.
Daryan was referring to the rise of al-Nusra Front and the Islamic State terrorist groups that have executed three Lebanese soldiers taken captive during the gunbattles with the army in the northeastern border town of Arsal.
The jihadists have also beheaded two Americans and two British men, who were all taken captive in Syria. They also threatened to kill a third American hostage.
 Daryan, who  said the  nation was being threatened because of division, called for political, social and religious reform.
Lebanon's Shi'ite Hezbollah militants are fighting alongside Syrian president Bashar al  Assad's forces, while the majority of the Lebanese Sunnis support the rebels who are trying to oust the Syrian regime.
 Hezbollah fighters  have played a significant role in helping Assad recapture border towns from Sunni rebels.
Bekaa Valley towns loyal to Hezbollah have come under rocket fire by suspected rebel fighters whose own ranks are swelled by Lebanese Sunnis.
Experts fear that pro-Assad or rebel fighters may move the conflict deeper into Lebanese territory.
Lebanon is also struggling to cope with a huge Syrian refugee population.
The authority of Lebanon's government and institutions has been undermined by the conflict. Political divisions over the war in Syria are one reason why Lebanon has postponed elections until late 2014.
Ya Libnan wants to wish the Muslims worldwide a happy  and peaceful holiday