Islamic State Jihadists holed up in clinic in Iraq-Syria border town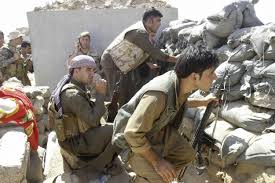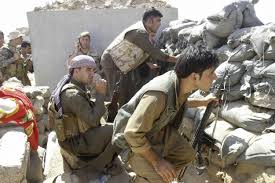 , officials said.
The peshmerga launched a major military push Tuesday on Rabia, which lies on the border between Iraq and Syria, and quickly controlled most of it.
But a small group of IS fighters took refuge in the town's clinic, leading to a standoff with the peshmerga who fear the building has been booby-trapped.
"There are 10-12 IS members inside the hospital. We don't want to attack because it might be booby-trapped," said a senior officer, adding that the peshmerga fully controlled the rest of Rabia.
"There have been fighters inside the clinic since yesterday and we are surrounding them," peshmerga spokesman Halgord Hekmat said.
"We are monitoring, waiting for them to come out or kill themselves, but we are not fighting them," he told AFP.
The Kurdish troops, with air support from the US-led international coalition against IS, launched an offensive on three fronts on Tuesday.
Besides Rabia, they also advanced on Zumar, but the centre of that town north of the main jihadist hub of Mosul remained in IS control late Wednesday, Hekmat said.
The peshmerga, who have been receiving new military equipment from their Western allies, also pushed south of Kirkuk on Tuesday, ousting the jihadists from three villages before calling in strikes.

Ahram on line