Canada will soon announce its role in the ISIS fight, PM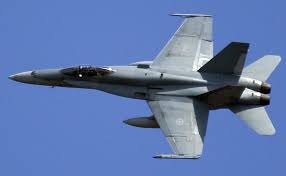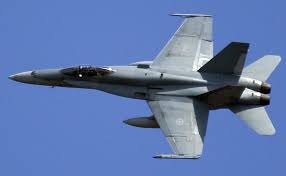 Canadian Prime Minister Stephen Harper will outline to the Conservative caucus Wednesday the factors he's considering before deciding what role Canada will play in the fight against ISIS.
Harper hasn't yet decided how Canada will help counter the Islamic State in Iraq and Syria, or ISIS, a government source told CBC News.
Harper and his officials are still evaluating a U.S. request for assistance based on the following criteria:
* An assessment of Canada's ability to deliver what's been asked, like whether CF-18 fighter jets can be kept in the air constantly and how many of them can fly in Iraq while maintaining existing commitments.
* Whether Canada's assistance actually contributes to the mission objective of degrading ISIS.
* Whether other allies, elected officials and the military understand exactly what Canada's role is.
* Whether countries around Iraq and Syria are contributing to their own protection.
* The official said t​here will be a time limit on any action Canada takes, echoing Harper's comment in question period that he wants to avoid a "quagmire."
In question period Tuesday, Harper said the government will announce its "proposal" within the next few days.
Aerial combat mission possible
The government isn't obliged to let Parliament vote on military deployments, but Harper has made it a habit of bringing combat missions in front of the House for debate and a non-binding vote.
Responding to questions from NDP Leader Tom Mulcair and Liberal Leader Justin Trudeau, Harper said if the government is planning "any kind of a combat mission, including an aerial combat mission," the "proposal" will go to the House for a debate and vote.
Harper also suggested ISIS is planning an attack against Canada, although his spokesman, asked for more information, could point only to a report that ISIS named Canada as a country it encouraged followers to target.
"We have at the present time the establishment of a quasi-state, an Islamic caliphate stretching from Aleppo almost to Baghdad, Mr. Speaker, up until very recently operating entirely in the open, planning attacks — not just genocide in the region, but planning attacks in this country.
"We will work with our allies on a counterterrorism operation to get us to the point where this organization does not have the capacity to launch those kinds of attacks," Harper said.
Mulcair took most of the questions allotted to the New Democrats, asking Harper whether the mission would include strikes in Syria and how long he expects the mission to last.
"I don't think it's really the power of the prime minister of Canada to determine how long international events will take place or not take place," Harper said, also declining to answer about the possibility of strikes in Syria.
Cabinet met Tuesday morning
Earlier Tuesday, Chief of Defence Staff Tom Lawson said Canadians should soon hear from the government about a future military role in the battle against fighters from ISIS.
Canada's top general spoke briefly to reporters after leaving a cabinet meeting in the Centre Block of Parliament Hill Tuesday morning.
Lawson, deputy minister of National Defence Richard Fadden and Christine Hogan, the prime minister's foreign and defence policy adviser, were all spotted leaving the cabinet meeting at which ministers were to debate whether to send CF-18 jets to Iraq to join the U.S. in the fight against ISIS.
Lawson wouldn't say what he had advised the government or what they decided, telling reporters to "look to the government for our leadership on that."
As of late last week, the Canadian Forces have completed 25 flights to Iraq, delivering more than 680,000 kilograms of military supplies.
Canada has also deployed 69 special advisers to assist Kurdish Peshmerga fighters defend against ISIS.
CF-18s 'pretty good'
Conservative MP Gordon O'Connor, a retired brigadier-general who was minister of national defence from 2006 to 2007, said that if ISIS is a threat, then Canada has to contribute whatever it can.
"Whatever's the most effective contribution, and there's a whole range of things," O'Connor said.
"The Kurds are in the middle of the fight, so they want as much help as they can."
Asked whether are too old to be of assistance, O'Connor said that "compared to people on the ground who have nothing, they're pretty good."
The subject of ISIS and assistance for Iraq is likely to come up as U.S. Homeland Security Secretary Jeh Johnson spends two days in Ottawameeting officials.
Johnson is meeting with a number of ministers, including Public Safety Minister Steven Blaney.
CBC.CA