Air Canada's crackdown on baggage dubbed 'cash grab"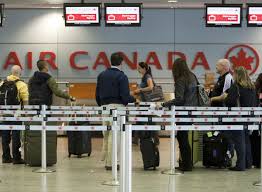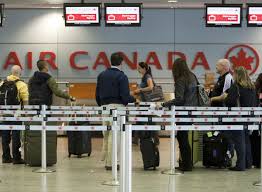 Air Canada has started cracking down on passengers with oversized carry-on luggage, beginning with a trial program at Toronto's Pearson International Airport.
Extra staff were posted at the airport's departure areas Tuesday to check travellers' luggage and ensure their bags will fit safely into the overhead bins.
The trial program comes less than a month after Air Canada announced passengers buying the lowest fare seats would have to pay $25 for their first checked bag on domestic flights and flights headed to the Caribbean and Mexico. The new fees will come into effect on Nov. 2.
Air Canada is following on the heels of WestJet, who announced on Sept. 15 it would charge $25 for the first checked bag.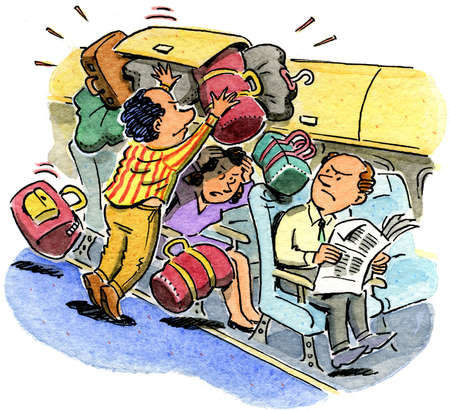 Rick Erickson, an aviation expert based in Calgary, said the move brings Canada's airlines in line with its U.S. and European competitors.
"[Air Canada has] made it pretty clear they're going to watch closely people with their carry-on luggage who might want to circumvent, or say 'How can I get around not paying the additional $25?" said Erickson.
"It was about three or four years ago now that European low class carriers started this policy and the first thing that passengers did was bulk up on their carry-on," he said.
Air Canada states a personal item can measure up to 16 cm by 33 cm by 43 cm, and a standard item like a suitcase can measure up to 23 cm by 40 cm by 55 cm, including wheels and handles.
Some frustrated travellers at Pearson airport were irate with the new baggage fee, calling it a "cash grab."
"I really think they shouldn't be doing it. From Air Canada, they are not a discount airliner. If they want to do it with their discount airlines I understand that," said traveller Mark Goldhar. "But at the end of the day, it's just infuriating."
Global News . CA