Airstrikes in Syria targeting ISIS and the little known Khorasan group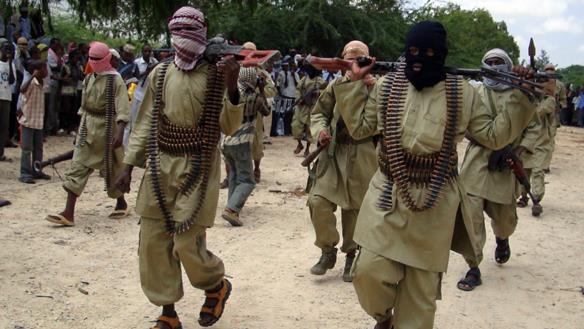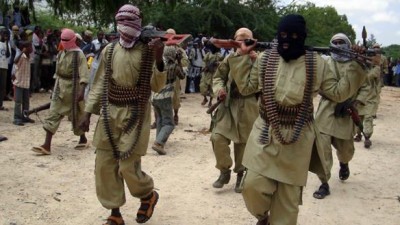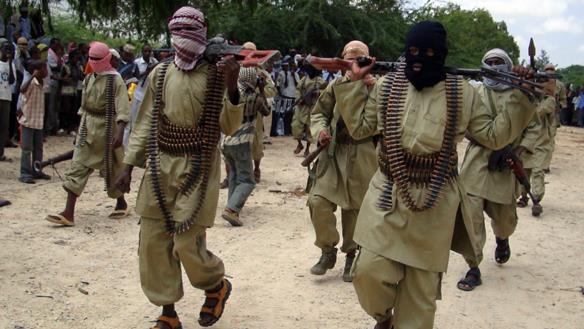 With motivated fighters from the United States and Europe streaming into Syria to join militant groups, Al Qaeda's battered leadership in Pakistan recently saw an opportunity to pluck Western passport holders and train them to launch attacks in their home countries.
A "group of brothers" was dispatched to join Islamist rebels. Soon, U.S. officials say, the shadowy network known as the Khorasan Group was making plans to attack the U.S. and Europe.
On Tuesday, as U.S. bombers, fighters and warships launched airstrikes targeting Islamic State militants in Syria, a number of the attacks — 47 Tomahawk missiles launched from U.S. Navy ships in the first volley — were directed at eight locations outside the city of Aleppo where the Khorasan Group is known to operate.
The little-known outfit is believed to wield cutting-edge bomb-making abilities, thanks to Al Qaeda's affiliate in Yemen. That capability and the group's Western recruits, who potentially could cross borders with little scrutiny, are a particularly worrisome combination for U.S. officials.
Born of timing and opportunity, the Khorasan Group is something of a new iteration of a familiar U.S. enemy. The group is made up of about 50 people, according to a U.S. counter-terrorism official, including Al Qaeda operatives who moved to Syria to work undetected by government authorities preoccupied with the civil war there.
They appear to be singularly intent on using recruits to launch attacks outside Syria, unlike other militant groups in the country, including its parent group, Al Nusra Front, that are fighting the government of Bashar Assad.
"The Khorasan Group is really focused on attacking the United States; that is largely their reason for being," said Rep. Adam B. Schiff (D-Burbank), a member of the House Intelligence Committee. "The combination of those elements — money, space, time and talent — make Khorasan a really dangerous group."
Pentagon officials deemed taking on Khorasan to be so vital that the group was bombed during the first of three waves. Khorasan had moved closer over the last few weeks to attacking the U.S. or Europe, American intelligence officials believe, and there was concern that its operatives might be spooked by strikes in other parts of Syria, and change their locations and habits. The officials spoke on condition of anonymity in discussing internal assessments.
"We've been watching this group closely for some time, and we believe the Khorasan Group was nearing the execution phase of an attack either in Europe or the homeland," Lt. Gen. William Mayville, director of operations for the Joint Chiefs of Staff, said at a news briefing Tuesday.
President Obama mentioned the Khorasan militants publicly for the first time Tuesday, describing them as "seasoned Al Qaeda operatives" in a brief statement about the overnight air raid.
Yet for all that attention, administration and military officials have offered only the barest sketch of the threat the group poses.
U.S. officials said Khorasan was capable of an imminent attack in the West but acknowledged they had no details of any specific plot. They described Khorasan's expertise — acquired from the bomb maker believed to be behind the 2009 failed plot to smuggle a bomb, hidden in a suspect's underwear, onto a commercial airliner — but gave no information about any explosives the group would use.
In early July, the administration amended security practices on U.S.-bound airliners in response to intelligence about the bomb-making capability of the cell, asking some international airports to boost passenger screening based on intelligence reports that Khorasan members had learned to conceal bombs in clothing and cellphones, officials said.
The name Khorasan is derived from an ancient Persian word that means the "land where the sun rises." The group is also named after an 8th century province in one of the early Islamic caliphates that spanned what is now northern Iran and part of Afghanistan.
Somsam Islam, a member of the better-known Al Qaeda-linked rebel group in Syria, Al Nusra Front, said Al Qaeda leaders in Pakistan and Afghanistan sent "a group of brothers" to be leaders within Al Nusra. They came to be known among other fighters by the moniker Khorasan, Islam said in a Skype chat. But even among rebels in Syria who fight alongside Al Nusra Front, there seems to be little knowledge of what Khorasan is and only recently did they hear about it.
To create the group, Osama bin Laden's successor at the helm of Al Qaeda, Ayman Zawahiri, tapped a 33-year-old Kuwaiti who had risen in his inner circle from a teenage fighter with the Taliban in Afghanistan to running Al Qaeda's network in Iran in 2012.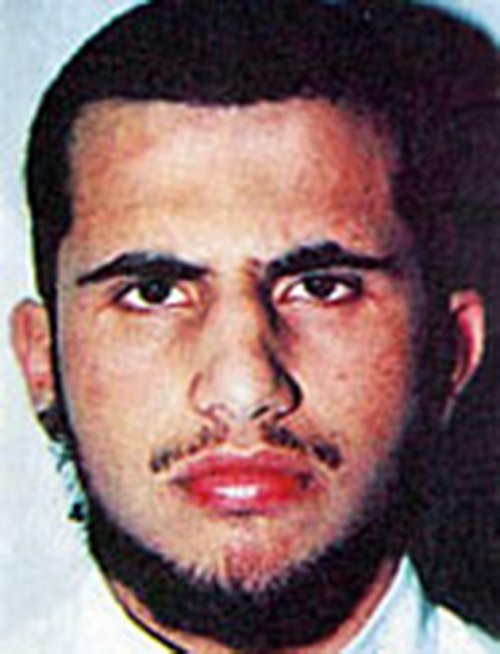 The operative, Muhsin Fadhli, who wears a close-cropped beard and a thin black mustache in one of the FBI's few photographs of him, is thought to have been one of the few trusted Al Qaeda operatives who knew in advance about the Sept. 11 terrorist attacks, according to the National Counterterrorism Center.
He was sent to Syria last year from Iran along with other Al Qaeda operatives from Yemen, Pakistan and Afghanistan to recruit Americans and Europeans among the foreign fighters, with the hope of sending them home to carry out attacks, the intelligence reports said.
Fadhli was able to bring in key operatives from Yemen who had learned from Al Qaeda's most-skilled bomb maker based there, Ibrahim Asiri. He is believed to have created the bomb hidden in Umar Farouk Abdulmutallab's underwear that failed to detonate aboard a Christmas Day flight in 2009. Asiri is also believed to have designed the bombs found in 2010 hidden inside printer cartridges that were intended to blow up cargo planes headed for the United States.
Fadhli is thought to have helped plan the 2002 attack on a French oil tanker that exploded in the Arabian Sea, killing one crew member and injuring several.
The U.S. State Department has offered a $7-million reward for information leading to his capture. U.S. officials said that Fadhli was a target of the strikes outside Aleppo on Tuesday, but had not confirmed whether he was killed.
LA Times