China exports 'tools of torture', human rights report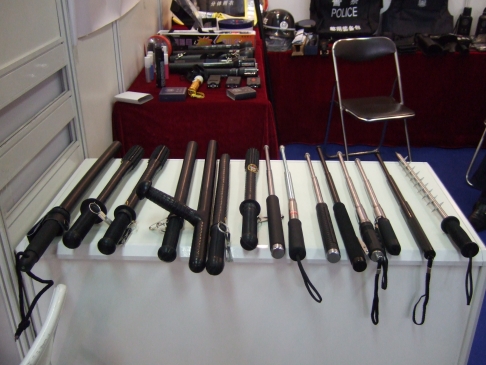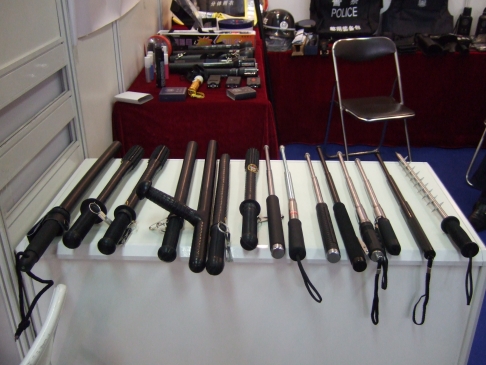 Chinese companies are manufacturing, exporting and ultimately profiting from law enforcement equipment that can be used for torture, according to a report released Tuesday by two international human rights groups.
Over 130 Chinese companies are involved in the development and trade of tools such as electric shock stun batons and weighted leg cuffs, according to the report's authors at Amnesty International and the Omega Research Foundation, which studies law enforcement equipment. The document, titled "China's Trade in Tools of Torture and Repression," argues that these tools are "intrinsically cruel, inhuman and degrading" and should banned, as they are in the European Union.
These "tools of torture" also include spiked batons, electric stun guns and restraint chairs, all of which can cause significant physical harm, the report said. An electric stun gun, for example, can apply highly painful shocks at the push of a button to sensitive body parts, like genitals or underarms, without lasting physical traces.
The report additionally warns that China's regulation of ordinary law enforcement equipment, like handcuffs and crowd control equipment, is not on par with international standards and must be strictly controlled to prevent the tools from being used to violate human rights.
Beyond China's borders, law enforcement equipment made in China is being exported to countries that do not adequately address the misuse of these tools, the report said. China Xinxing Corporation Group, for example, produces restraint chairs and electric shock tools and has links to over 40 African countries, many which already have a history of police brutality, according to the report.
The report adds urgency to the question of how to address recent incidents of law enforcement's use of torture, especially in China. On Monday, Xinhua, a state-run news agency that typically stays mum about human rights abuses, disclosed that three police officers and four others were accused of torturing seven suspects to extract confessions. Earlier this year, the Associated Press reported that the Communist Party similarly used torture to yield confessions within secret jails, even though its own regulations prohibit torture
Time